HTC Vive now includes Star Trek: Bridge Crew as a free pack-in
Make it so.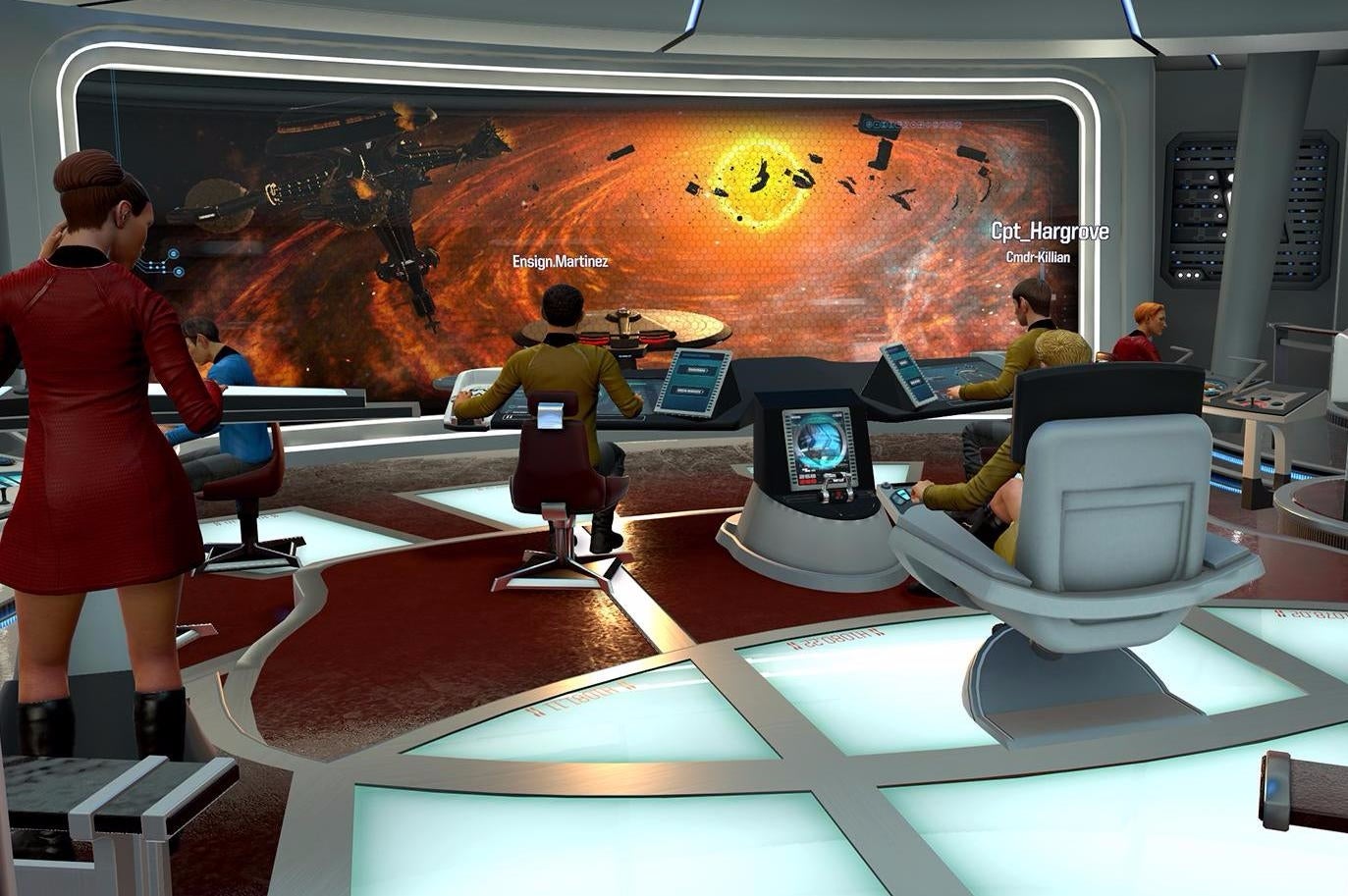 Room-scale VR headset HTC Vive is now being bundled with Star Trek: Bridge Crew.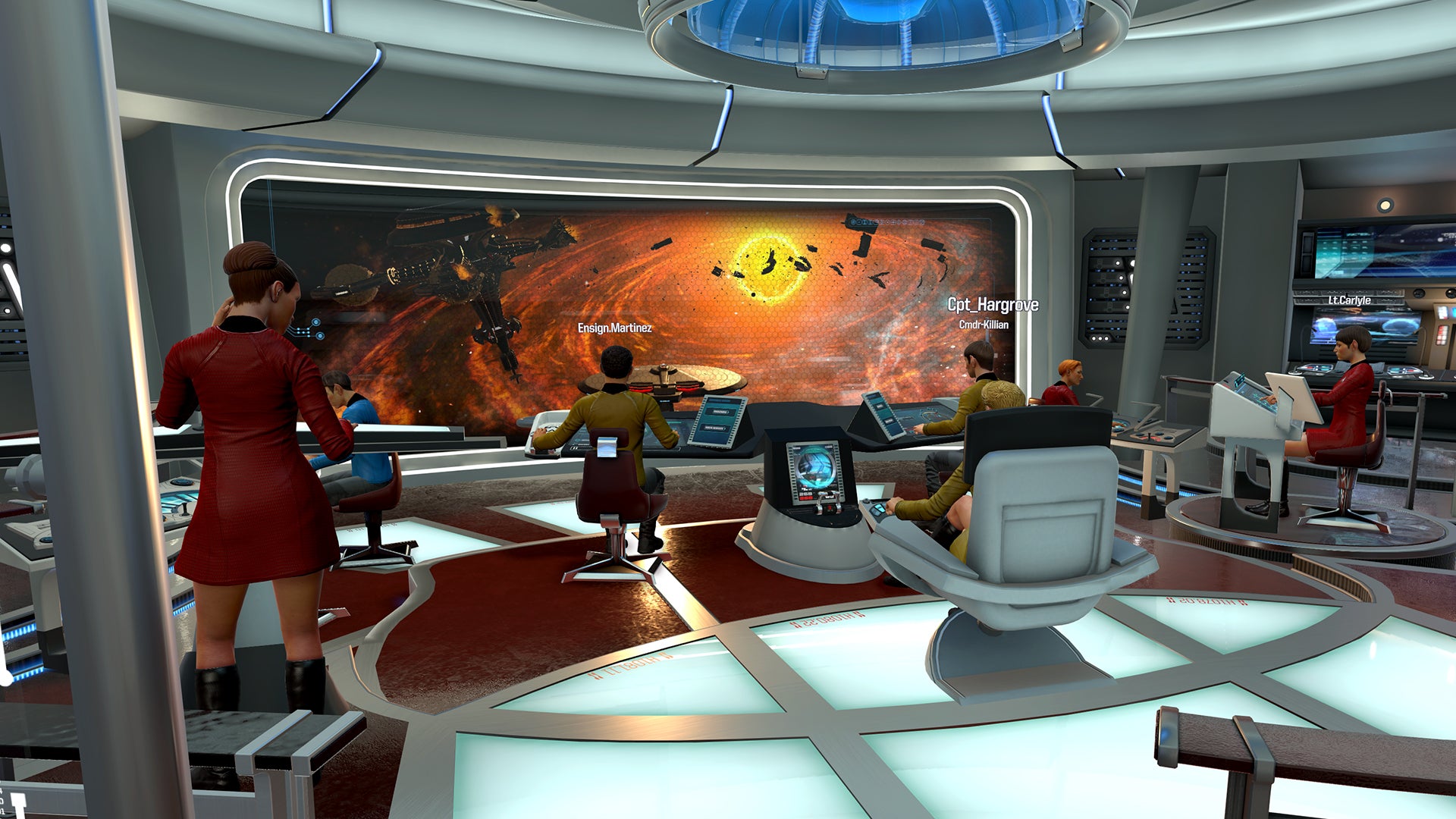 HTC made the announcement on Twitter, noting that this will be true of every kit sold from this point forward. There's no mention of when the promotion will end.
This will help sweeten the pot for anyone on the fence about getting a Vive, though the fancy VR headset is still prohibitively expensive for most. Right now it retails for £759 / $799, while Star Trek: Bridge Crew, on its own, is £40 / $49.99. So it's cheaper, but not that much cheaper.
Star Trek: Bridge Crew, which launched today, tasks up to four players with manning the bridge of the U.S.S. Aegis, a ship that isn't the Enterprise, but still lets players boldly go where no one has gone before.
You can watch our own Chris Bratt and Johnny Chiodini brave their intergalactic voyage with friends of Eurogamer Pip Warr (Rock, Paper Shotgun) and Matt Lees (Cool Ghosts) in the video above. Or watch Eurogamer fan Corvine:Games adapt our Let's Play into an episode of the Star Trek animated series.