Homefront: The Revolution's Goliath Edition comes with a real-life drone
All post-launch multiplayer content to be free.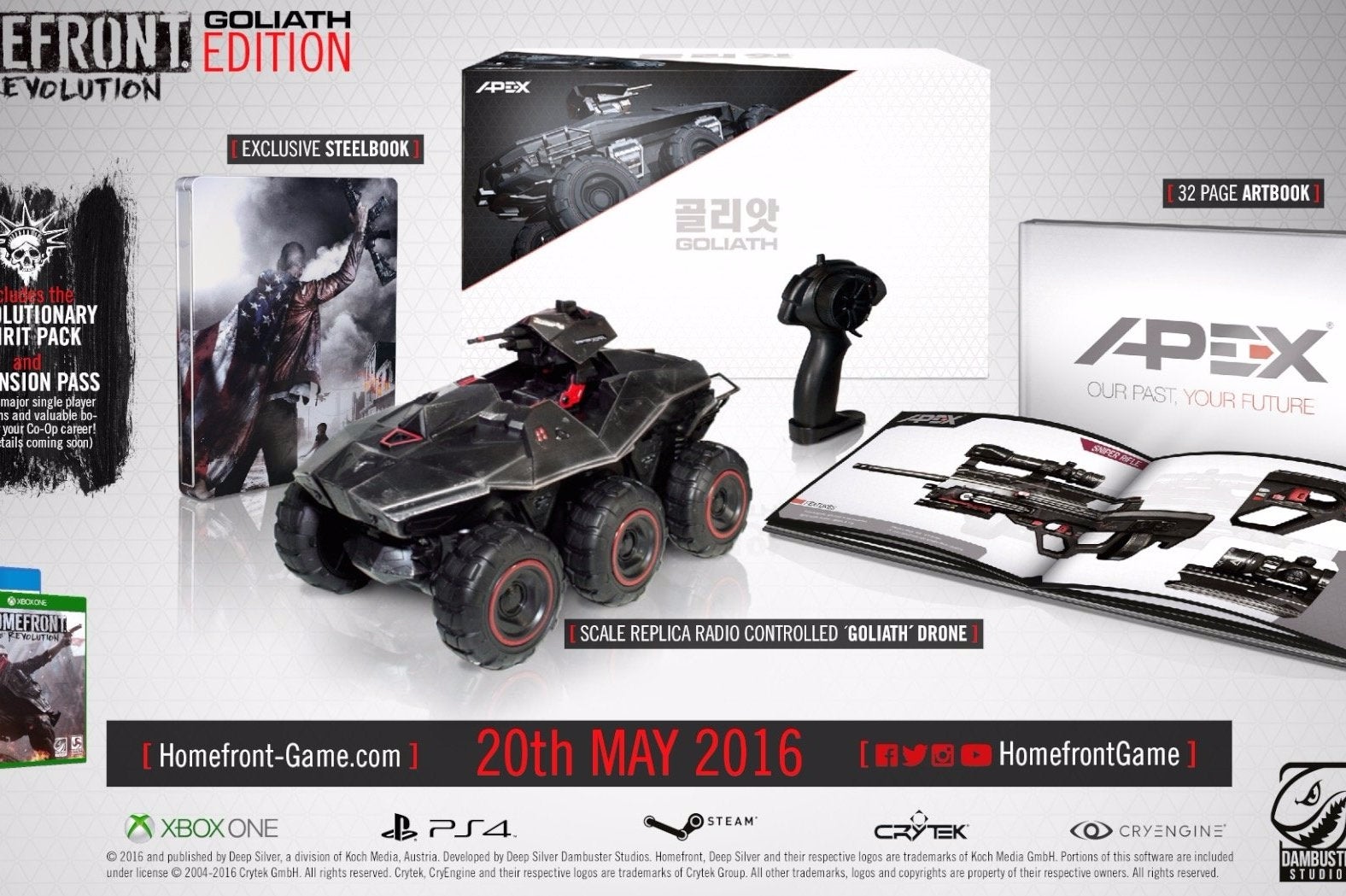 Homefront: The Revolution will receive an extravagant limited edition version of the game that comes with a remote-controlled drone.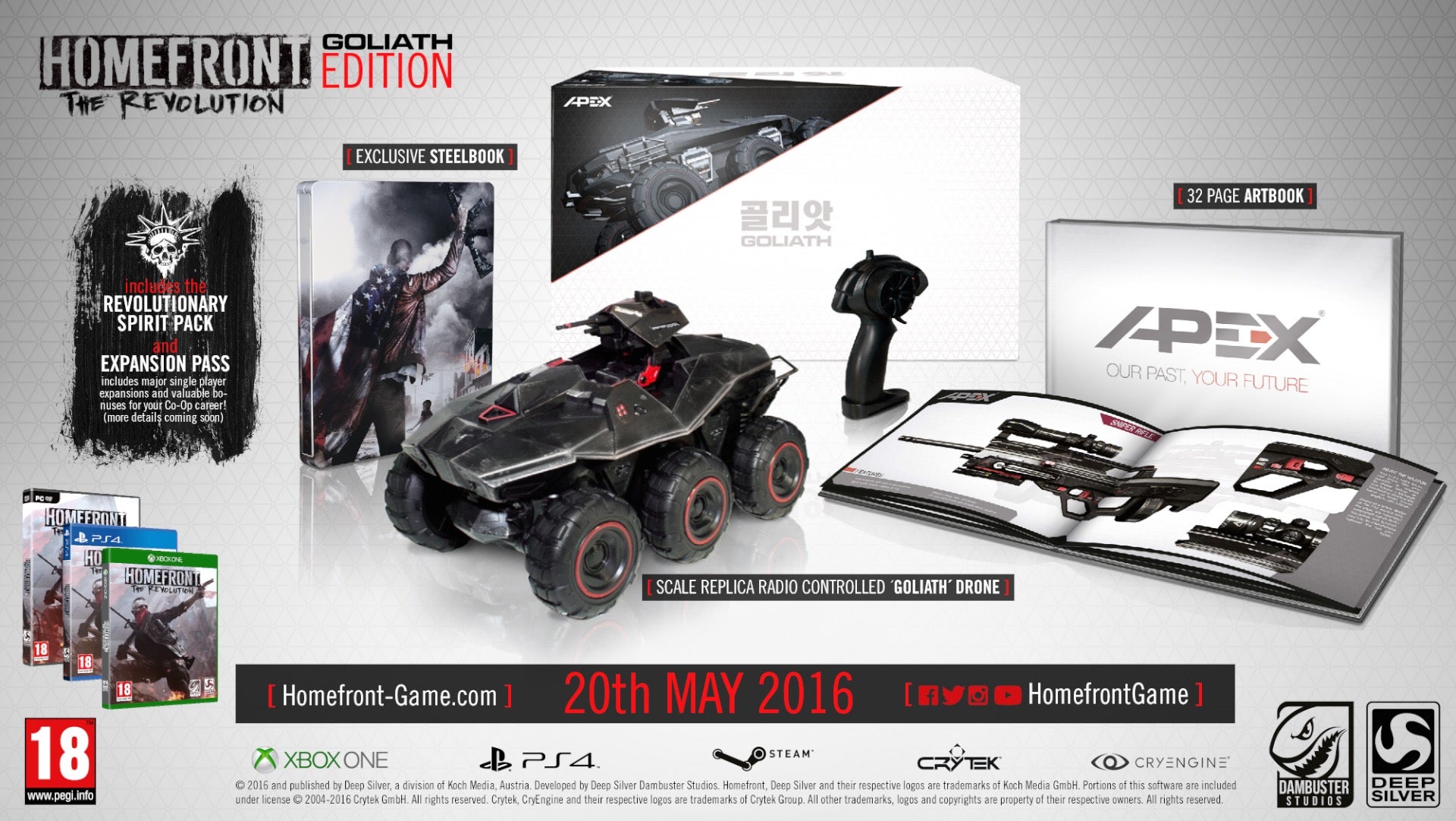 Entitled Homefront: The Revolution Goliath Edition, the $159 (about £114) bundle includes the game along with the following swag:
A radio controlled scale replica 'Goliath' Drone, with working lights and six-wheel suspension. The Apex-manufactured Goliath is one of the most fearsome weapons in the KPA's Counter-Insurgency arsenal.
An exclusive Steel Book.
A 32 page Art Book featuring Resistance-themed concept art and cutting edge Apex weapon and vehicle technology.
The 'Revolutionary Spirit' pack (details below).
The Homefront: The Revolution Expansion Pass, entitling access to major single player expansions - further information to be revealed at a later date.
Furthermore, publisher Deep Silver has outlined its post-launch plans for the upcoming shooter.
All post-release content for its co-op Resistance Mode will be free. This includes new missions, challenges, features and additional items that will be doled out over the course of 12 months.
The single-player content, however, will be covered by the Expansion Pass.
"We're planning for a dedicated team to work on additional single player content for at least a year after release" said game director at Hasit Zala. "We have some exciting ideas that we hope to develop further post launch, but the overall goal is to add some surprising new experiences to the world of Homefront that complement our 30 hour single-player campaign. All additional single player content will be covered by the Expansion Pass."
The publisher also announced some pre-order bonuses like the retailer-exclusive Revolutionary Spirit pack, which includes the Red Skull motorbike skin and Golden pistol in single-player, and instantly unlocks the Marksman Rifle, Sniper Scope and Remote Explosives for your co-op character.
Digital pre-orders meanwhile come with the Liberty Pack, adding two pieces of rare combat gear (the Liberty Body Armour and KPA Shock Trooper Helmet) immediately unlocked for your Resistance Mode character.
Homefront: The Revolution is due on 20th May for PC, Xbox One and PS4 with Mac and Linux versions to follow.
Our Martin Robinson found its beta to be surprisingly nutty.