HMV secures bank rescue package
High street retailer safe for now.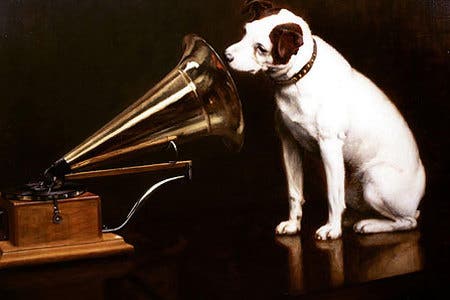 Beleaguered high street entertainment retailer HMV has managed to secure the backing of its banks and safeguard its short term future.
As reported by MCV, HMV's banking syndicate has agreed to waive the January covenant test on its borrowings and will re-test the group with additional "headroom".
Assuming current trading conditions continue, the retailer believes it can reduce its debt by 50 per cent over a three year period.
It estimates that its debt will lie between £175m and £180m at the end of the financial year on 30th April 30th, and will report a loss of £10m for the full year.
Should that be the case, its cash flow problems should ease and its future will be secure for the next few years.
As well as the banks, the retailer also reportedly has the backing of it suppliers.
"Today's announcement is enormously welcome," commented HMV boss Simon Fox.
"These developments represent a material improvement in our financial position relative to the statement we made at the time of our Interim results.
"The new relationship with our suppliers and the support of our banks will now enable HMV to wholeheartedly focus all of its energies - working in close partnership with its suppliers, on serving the changing needs of its customers ever more effectively.
"As a key part of this we remain committed to improving our specialist ranging and merchandising of music and DVD whilst also continuing to grow our sales in portable technology and further developing our online and digital offers."
Back in December, the retailer announced losses of £50.1 million for the first six months of the fiscal year, and an underlying net debt of £163.7m, up from £151.6m in 2010.
"The economic environment and trading circumstances create material uncertainties which may cast significant doubt on the group's ability to continue as a going concern," it announced at the time.
The tough economic climate has forced it to sell off both HMV Canada and Waterstones.