Hitman developer IO Interactive is opening a new studio in Malmö, Sweden
Teases "new universes, new franchises".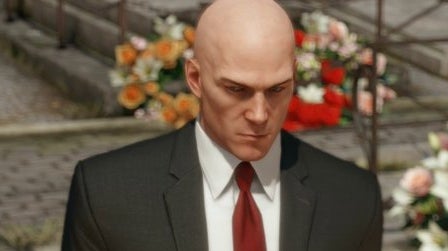 Copenhagen-based Hitman developer IO Interactive has announced that it's opening a second development studio, to be situated in Malmö, Sweden.
The new studio will, according to CEO Hakan Abrak, operate in tandem with IO's existing team, and will "strengthen [the company's] commitment to deliver exceptional content to the Hitman franchise, community and all our fans".
Establishing a second development studio will also, says Abrak, enable IO to "expand our muscles for creating brand-new and exciting endeavours, new universes, new franchises."
It has, after all, been quite some time since IO released anything other than the Hitman series. The developer's most recent non-Hitman game was 2010's Kane & Lynch 2: Dog Days, while its last new IP, action-adventure Mini Ninjas, appeared in 2009.
According to Abrak, the decision to establish IO's second office in Malmö "was a natural choice as there is a very strong existing video game industry. I believe it has all opportunities to become the epicentre of game development in Scandinavia."
Indeed, Malmö is already home to a number of other notable developers, including Little Nightmares creator Tarsier Studios, and Massive Entertainment, responsible for the likes of Tom Clancy's The Division and its upcoming sequel.
IO Interactive's expansion follows the studio's move to independence after its split from Square Enix in 2017. The developer's most recent title, Hitman 2, launched last November.