Hirai cold on download-only future for PlayStation
Relying solely on digital delivery "just not possible".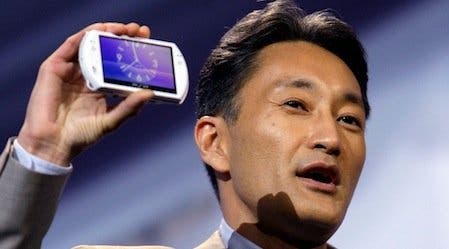 Top Sony exec Kaz Hirai has suggested a full switch to digital content delivery for its console business is still some way off.
Speaking in an interview with Bloomberg at the CES event in Las Vegas this week, Hirai explained that the networking infrastructure necessary for a download-only marketplace is nowhere near being in place.
"It's very important that we continue to have a dedicated home-based console," said Hirai.
"Relying solely on networks to deliver content is unfortunately just not possible. It's still very difficult to have consumers download 50GB of data or more."
Hirai's comments echo those made by colleague Shuhei Yoshida late last year.
"We believe, for some consumers, the time is [right], but for other consumers, the time is still not [right]," said Yoshida ahead of the Vita launch.
"So we believe the time is still not right to go download-only as a platform. Some PS Vita titles, like Uncharted: Golden Abyss, will be close to 4GB in size, which could be too large to download for consumers who do not have a fast broadband connection.
"Also, some consumers like shopping in retail stores, talking to knowledgeable store clerks, buying and playing games on the spot. We do not want to remove that capability from consumers."
Sony's ambitious dalliance with a physical media-free device - 2009's PSP Go - proved something of a damp squib, with some retailers boycotting the device and production phased out just 18 months after launch.