The cult of Hideo Kojima
Death and Stranding in Singapore.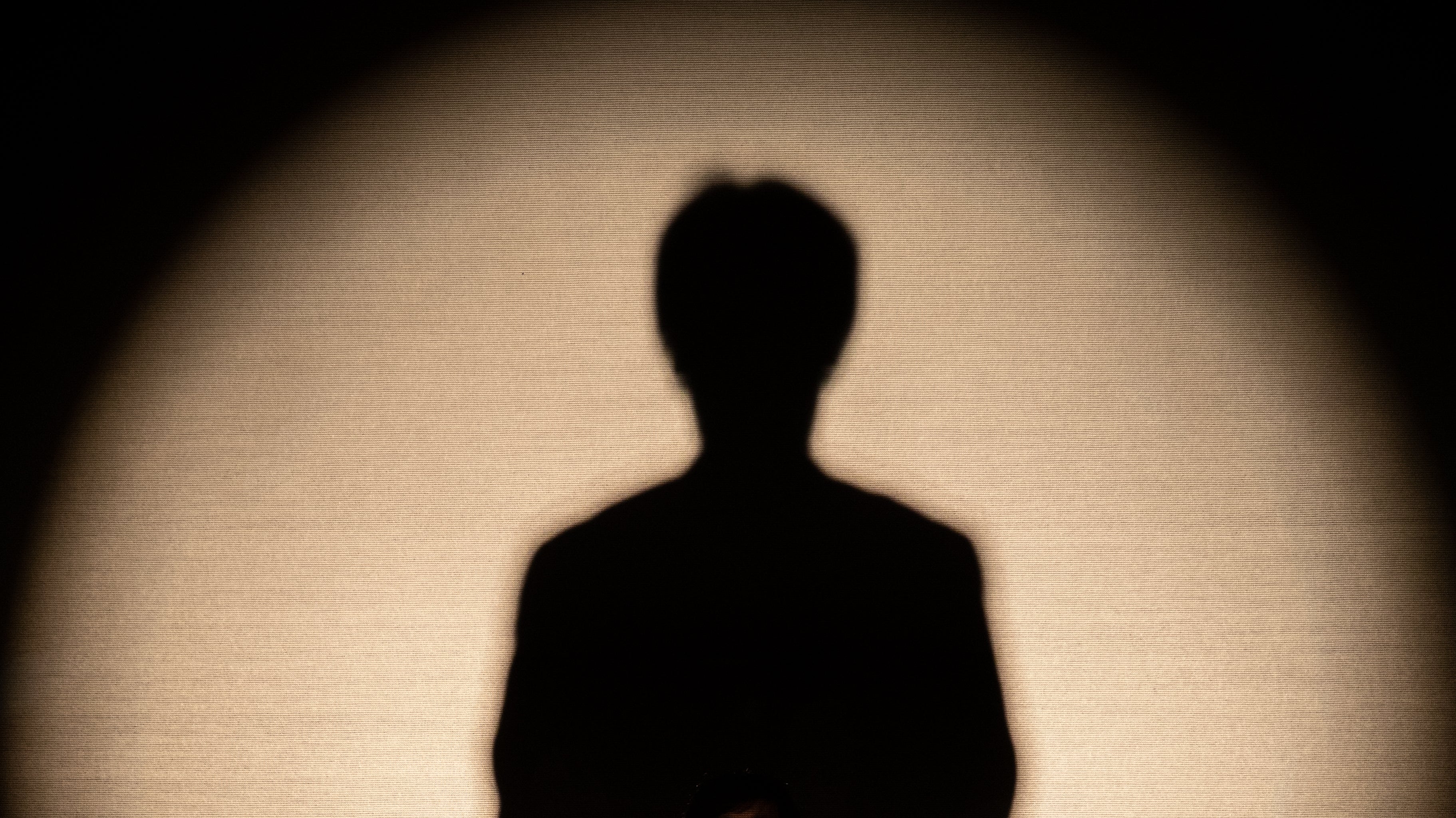 Hideo Kojima's entrance to the Singapore leg of the Death Stranding world tour felt carefully calibrated for impact. After a few moments in a pitch black hall, a palpable sense of anticipation pulsing through the crowd, the famed video game designer made a sudden appearance centre stage. Illuminated by the spotlight, his figure cast a faint silhouette on the wall, with only his face visible through a cutout in an opaque screen. Then the audience roared their approval as the screen gradually rose, unveiling more of the man himself and the rest of the stage. It was an electrifying moment, but it also encapsulates the spirit of the Death Stranding tour: a celebration of Kojima's unorthodox achievements.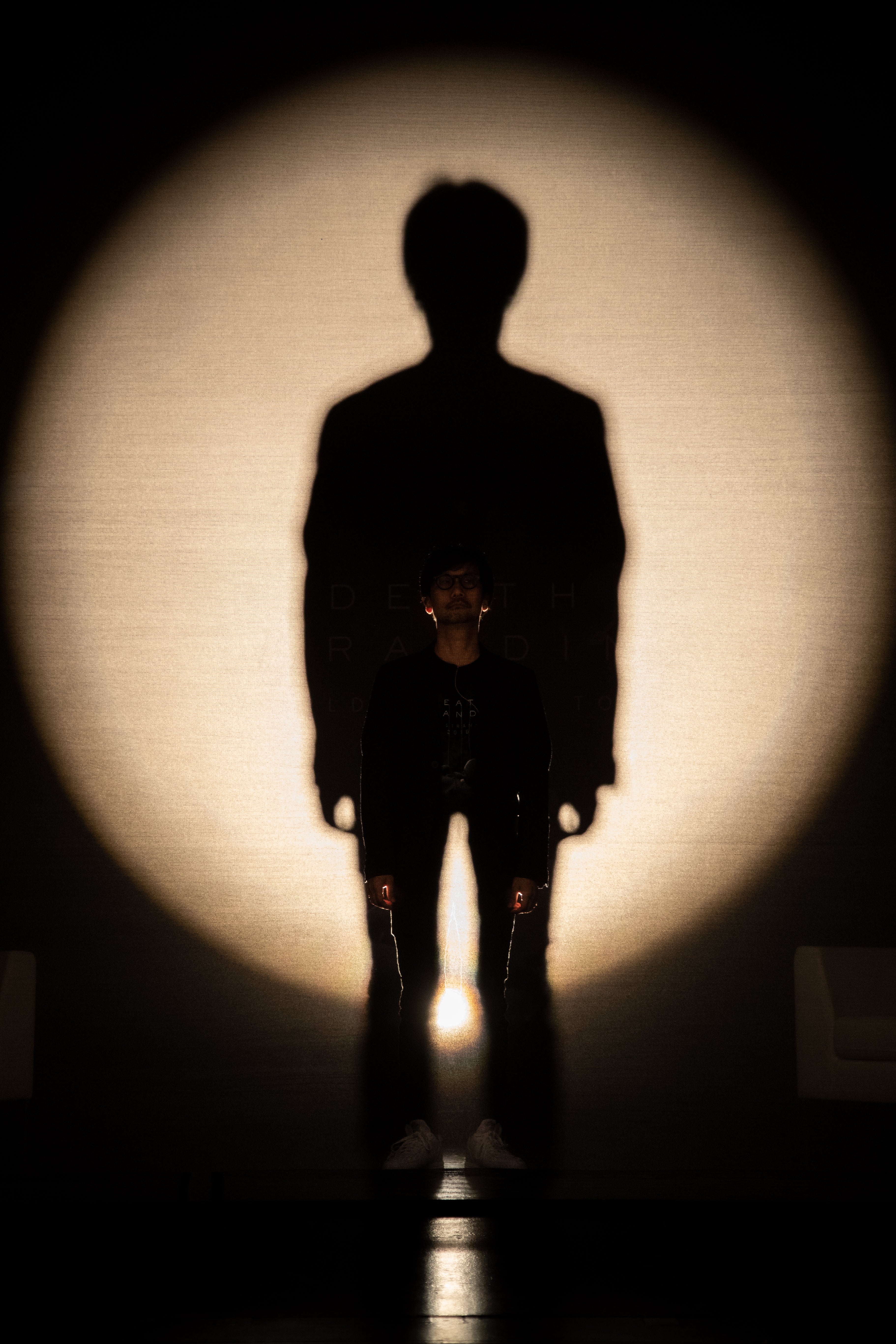 This may sound like sheer bombast, but there probably isn't another figure quite like Kojima in gaming today. To his fans, his work on Metal Gear Solid cemented his title as one of the industry's few gaming auteurs, while the series' popularity - and his constant shoulder-rubbing with Hollywood celebrities such as Mads Mikkelsen and Guillermo Del Toro - also propelled him to mainstream success. Hell, even Kanye West isn't immune to his fame. An air of reverence follows him wherever Kojima goes, with think pieces written about his (and his team's) creations with the same breathless awe others would ascribe to beloved film directors and renowned musicians.
This prestige surrounding him has inevitably seeped into real life. During the Death Stranding tour, both the organisers and backstage crew fussed about him as they busied themselves with every minutiae of the media interview. Does he have enough sparkling water to drink? Where should the interviewers stand? Do the reporters need this additional seat in front of the coffee table? It was a stark departure from the appearances of other game designers, who have visited our sunny island with significantly less fanfare. Yet when Kojima finally arrived for his interview - with a small entourage, no less - he warmly shook our hands and quickly went to his seat. Like clockwork, a Sony representative swiftly brought a drink and coaster to the table, while the rest of the team stood around eagerly, watching closely as the interview proceeded. At one point, Kojima gestured nervously and muttered something in Japanese, and one of his crew members motioned for us to take a seat; our staring at him was making him a little skittish.
Meanwhile, the intense fan reception only heightened the fervor around Kojima's arrival. As the tickets to the tour were free, online tickets released just a week before were quickly snapped up within 10 minutes of their release, with scalpers seizing the opportunity to make a quick buck - and some tickets going for as much as SG$300 (around US$220). Other fans complained about the lack of tickets on the event's public Facebook page, with one even suggesting regional fans who were planning to fly down shouldn't be allowed to redeem tickets, as locals should get first priority. Another chatted with me over Facebook, saying he discovered Kojima's flight and hotel details, and was planning to greet him when he touched down. "I did my homework and and it's not hard to figure out bro," he said. "I mean [the details are] not exactly 100 per cent accurate but I would say 80 per cent." A PR representative from Sony confirmed that some fans were, indeed, waiting for Kojima at the airport.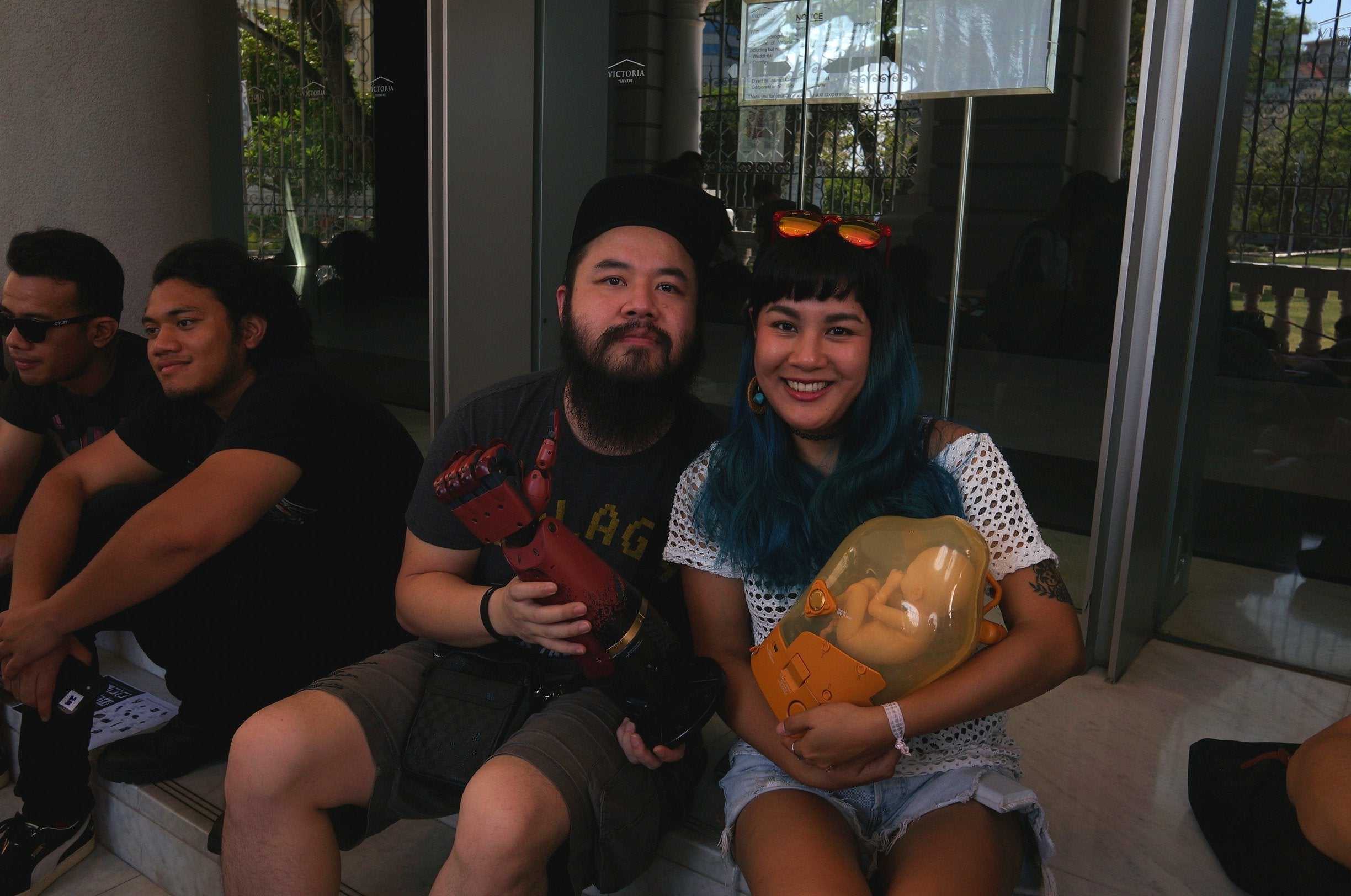 Then there are those who camped out the night before just to secure walk-in tickets, even though ticket collection would only officially start at noon the next day. Others came down to the venue in the wee morning at around 7am, eager to catch a glimpse of the creator. "It's just the experience of meeting him. He's an artist, an entrepreneur, and he has influenced a lot of our lives through his games," said a fan. "He treats his games as not just a cash cow or a product, but as an experience." Despite having to queue under the sweltering afternoon heat, many were in an upbeat mood as they showed me their Death Stranding and Metal Gear Solid merchandise and chatted about their admiration for Kojima.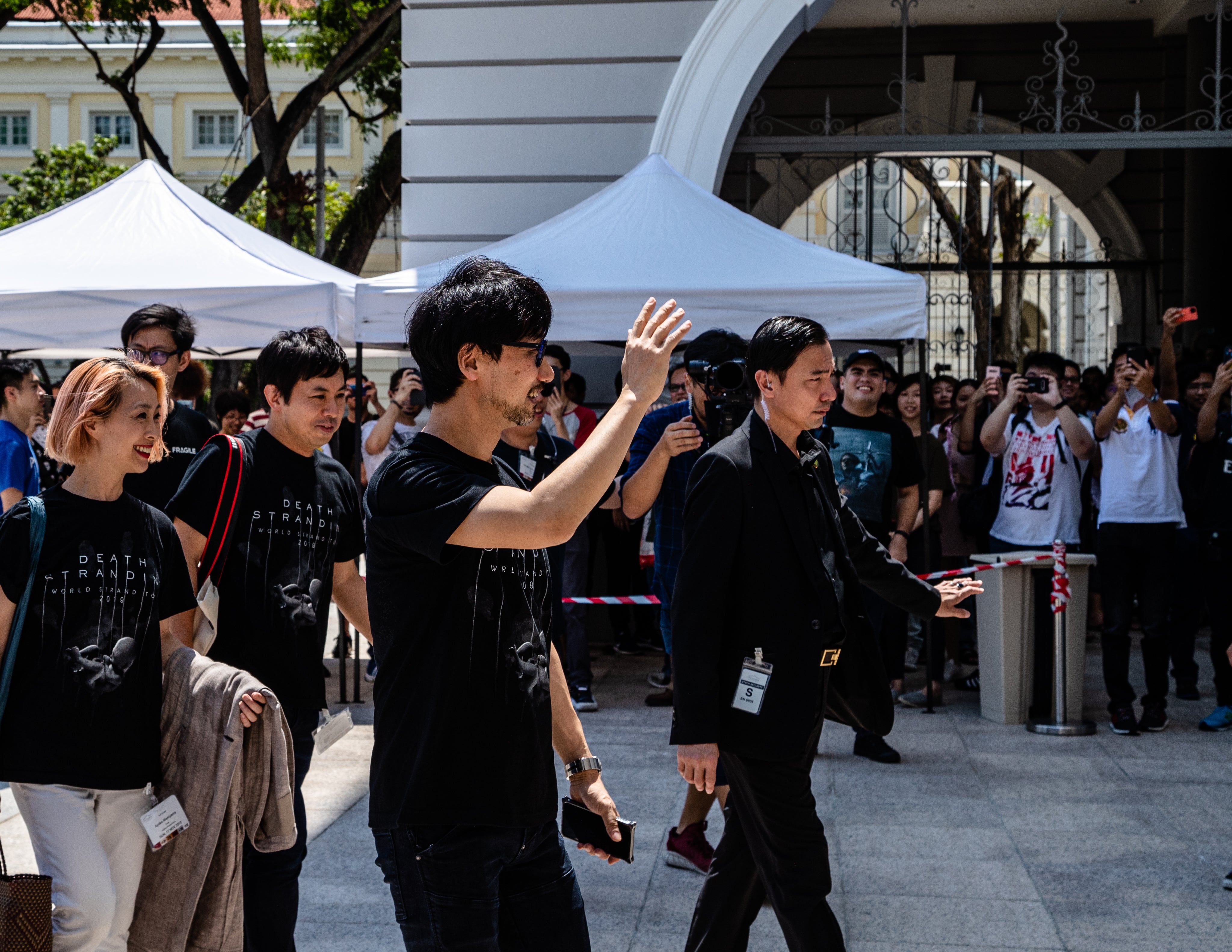 Heightening the anticipation of meeting Kojima was the appearance of cosplayers at the event. Fans and photographers were snapping away at one, who was dressed up as Death Stranding's Fragile; her entire costume, including the distinctive motif on the back of her jacket, was carefully painted on and crafted by hand. Another was decked in Deadman's distinctive black and red suit, and was busy taking requests for photos when I first approached him. "I've been following his works since Metal Gear. I like the way he tells stories. Most of his games have commentaries about what he thinks about the world... Metal Gear series is all about anti-war, and now Death Stranding is about connections," he said.
It's this very connection that makes up the thematic core of Death Stranding, which is purportedly the reason behind the world tour. That was a point Kojima brought up a few times during the event, as well as during his media interview; he mentioned the world tour was, in fact, a form of "indirection connection to the game", and an opportunity to meet his international fans. In the game itself, the protagonist Sam has to deliver precious cargo across a post-apocalyptic America, and along the way, traverse across harsh terrains with discarded items and structures left behind by other players.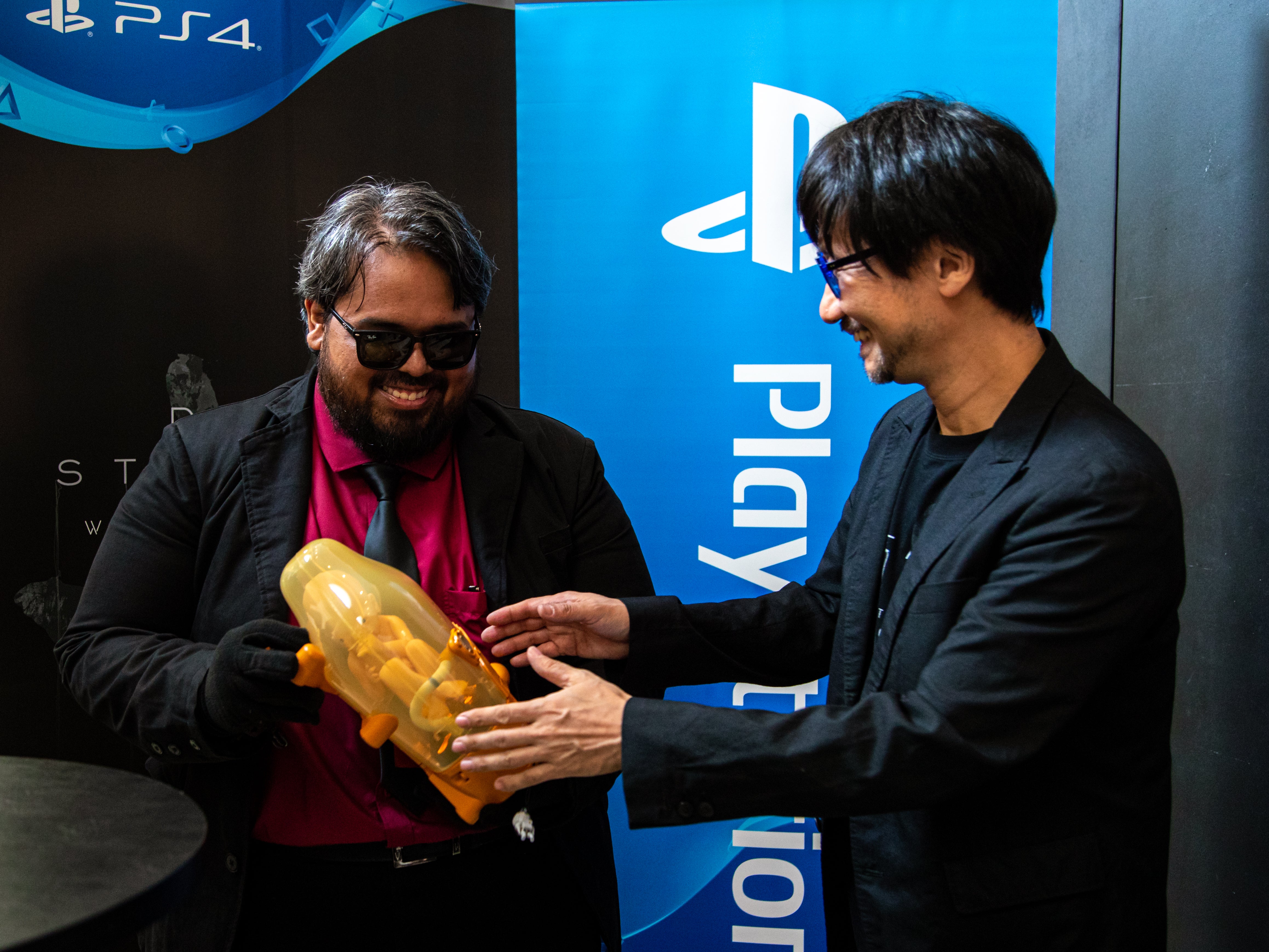 During the Q&A segment, Kojima spoke freely on Death Stranding's game design, as well as the significance of this feature, while accompanied by art director Yoji Shinkawa. His studio's head of marketing and communications, Aki Saito, doubled up as a translator for the two men. Through Saito, Kojima explained the feature serves as an intangible link that binds every player together. "If there's a river or there's a crevice, you put a ladder down for yourself at first - same as any game. It's just for your benefit," he said. "When you cross the ladder to the bridge, all the people around the world can see that ladder, and people use that bridge and you get 'likes'. So you think, I was only doing this for me, but it made me help other people... When you understand that, the next time you put down a ladder, you think about yourself and the other [players] that might follow."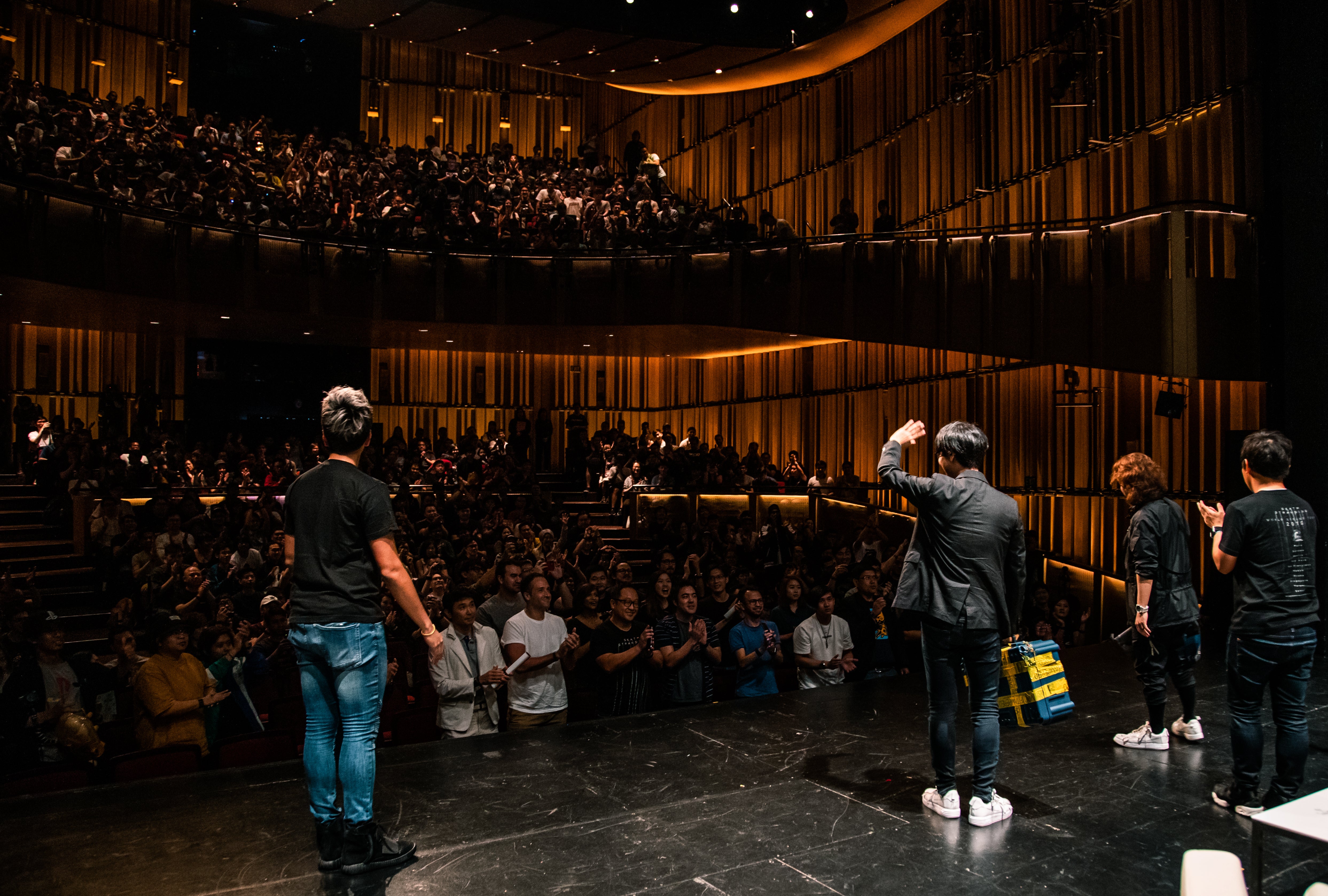 It goes without saying the Death Stranding world tour is, of course, a clever marketing gimmick, one that banks heavily on Kojima's enigma to drum up more interest in the game. Some people I spoke to attended the event out of sheer curiosity, divulging that they would have done something else that day if the venue was too packed. But the concept of making social connections - or "strands", to borrow a word from the Death Stranding lexicon - by meeting with fans and players all over the world would have sounded like complete hogwash, if not for Kojima's sincerity. When the Q&A session concluded, the host announced that everyone in attendance - all 500 people in the hall - would be invited to a one-on-one photo-taking session with him. The news was received with explosive cheers. And to be fair to Kojima, that was probably a rather exhausting undertaking.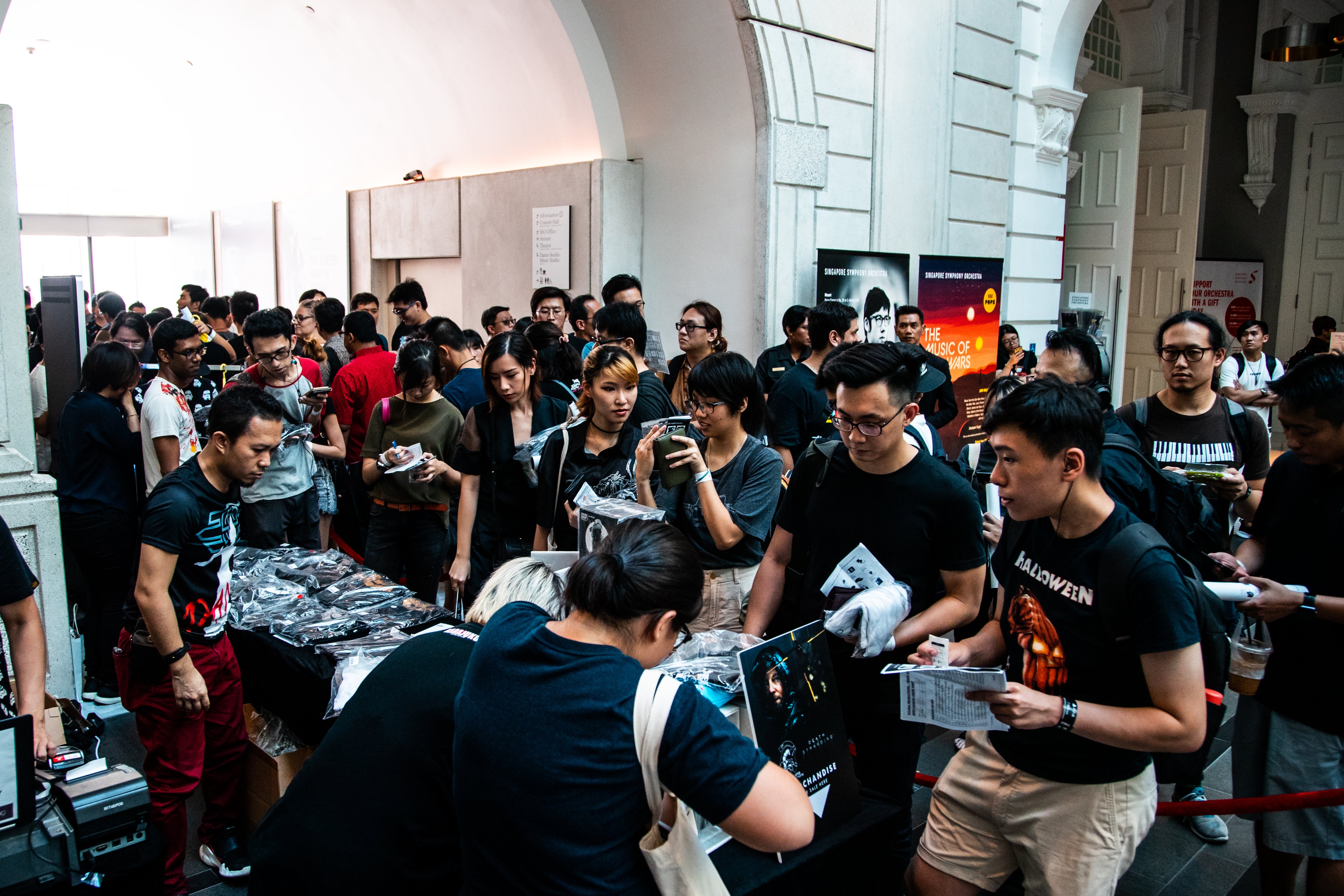 But even though some fans were dismayed to discover there were no autographs sessions with the creator, most were only too elated to meet Kojima up close. One fan told me: "It was the most sincere game event I have ever attended," and showed me a short homage he wrote on Kojima's achievements. Another compared Kojima's influence to Sir Alex Ferguson with Manchester United, saying: "Kojima-san, Metal Gear Series is nothing without you as director." While the cult of personality surrounding Kojima can sometimes feel almost mythical and even excessive - like that one time where Sony was giving out Kojima masks at the Madrid Games Week - it's efforts like these that gives his fans the rare opportunity to meet their personal hero. And everyone else? We are all just players in the myth-making of one of gaming's most well-known creators.
Become a Eurogamer subscriber and get your first month for £1
Get your first month for £1 (normally £3.99) when you buy a Standard Eurogamer subscription. Enjoy ad-free browsing, merch discounts, our monthly letter from the editor, and show your support with a supporter-exclusive comment flair!