Where's Wally-esque observation game Hidden Folks is coming to Steam and iOS next week
Looking at the big picture.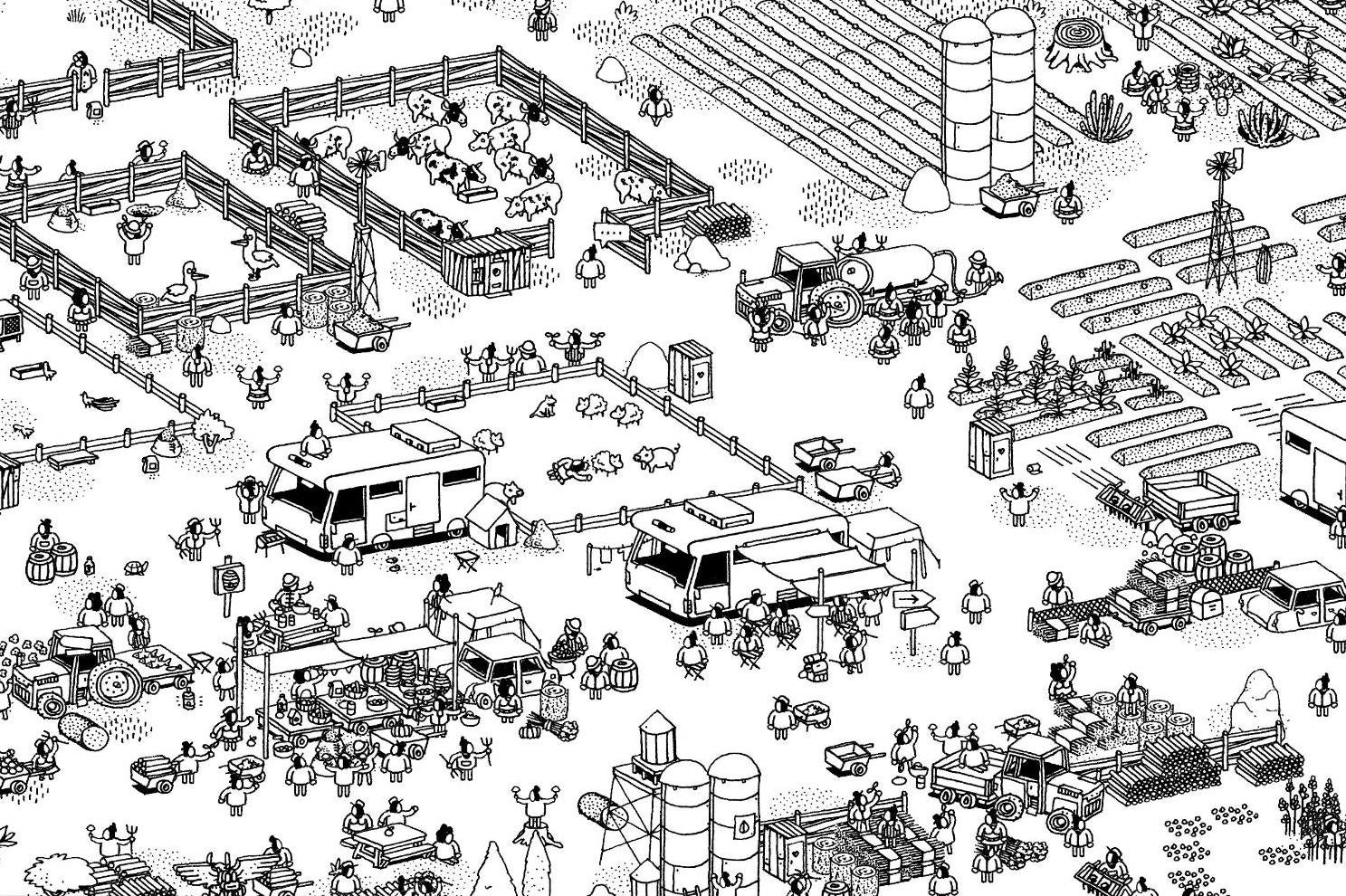 Fingle creator and man who wants people to lick their phones, Adriaan de Jongh, is releasing their next madcap experiment, Hidden Folks, on Steam and iOS 15th February. An Android version will follow.
Priced at $7.99 on Steam and $3.99 on the App Store, Hidden Folks evokes the close observational puzzles of Where's Wally, only with environments that you can interact with. Tapping/clicking on the scenery lets you cut trees, slide boxes, open doors, agitate crocodiles and more.
"Everything in Hidden Folks is drawn by hand, scanned in, placed, layered manually, animated, and scripted. All sounds you'll hear originate from the developers' mouths," de Jongh boasted. "There are no time limits, no points, just areas with a bunch of folks and objects to be found."
While de Jongh developed the game, he's not the one behind Hidden Folks' grand illustrations. That would be artist Sylvain Tegroeg, whose work inspired de Jongh to make a prototype of Hidden Folks using artwork he ripped from Tegroeg's website. The illustrator was so impressed by this implementation that the two collaborated over the next 2.5 years to make this game a reality.