Here's everything Riot announced for League of Legends' 10 year anniversary
From a trailer for its animated series to a competitive shooter.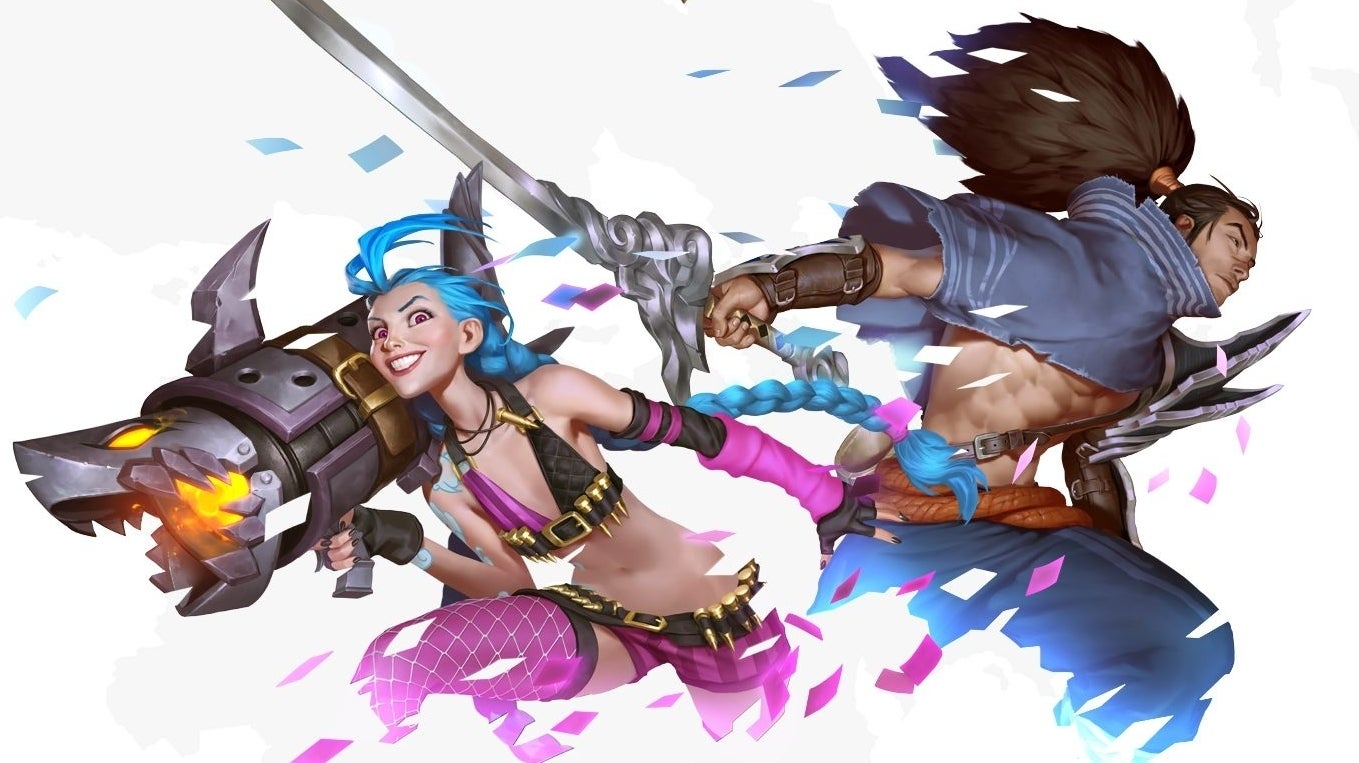 League of Legends just celebrated its 10 year anniversary, and Riot Games took the opportunity to announce a bunch of new games and projects in the pipeline.
For starters, the developer revealed it was branching out into the world of strategy card games with Legends of Runeterra. It will be free-to-play and feature cards based off of notable LOL characters, as well as new characters from the titular region.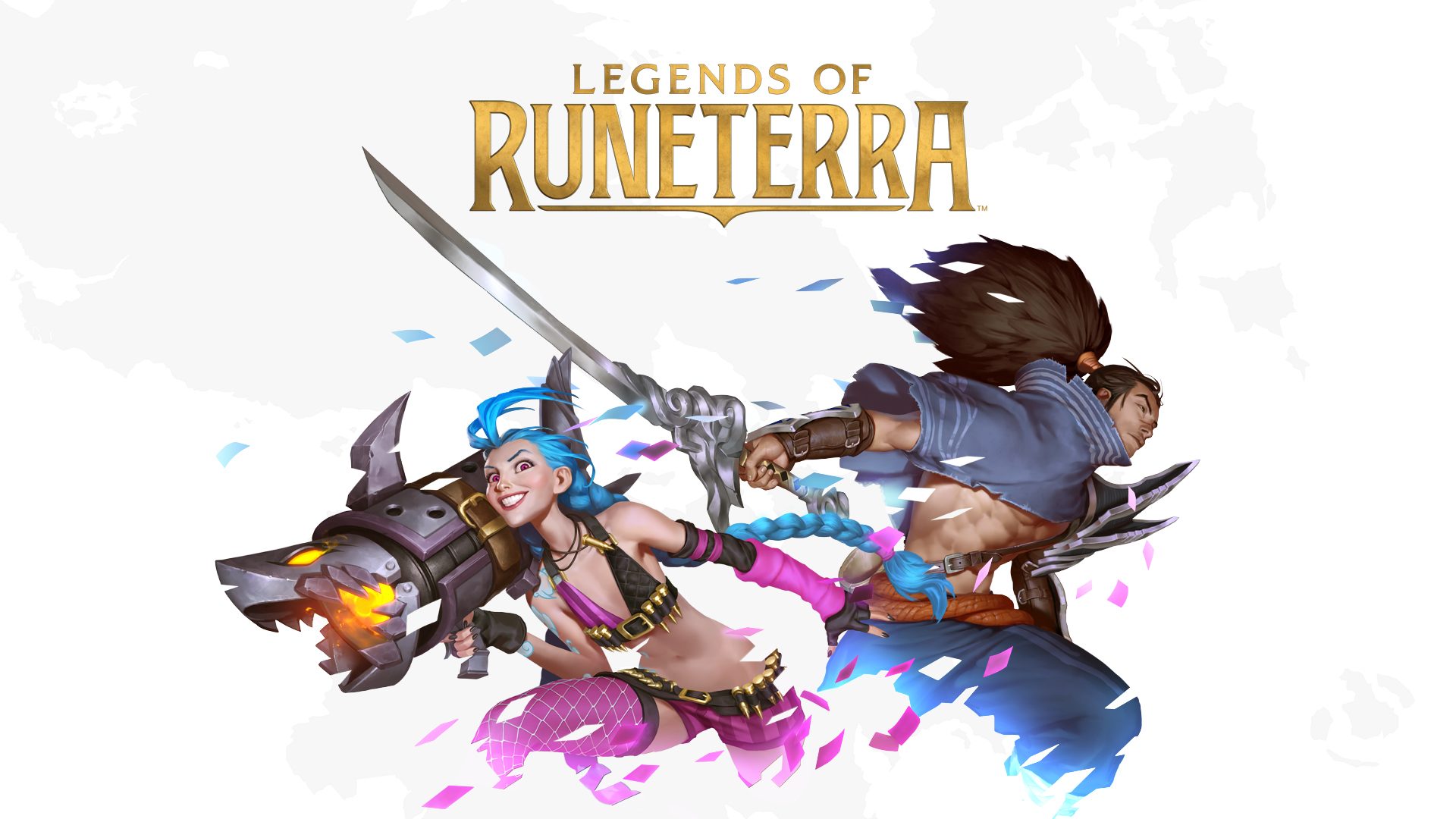 Runeterra will have both free and paid ways to get cards - there are no "surprise mechanics" in this one however, as players will be able to buy any card they want with currency they've bought or earned in game.
It'll launch in 2020 for both PC and mobile, and is open now for pre-registration. (You'll also be able to play it this week in London at EGX, the games show run by Eurogamer parent company Gamer Network.)
Next up we have Arcane, an animated series based off of League of Legends, developed and produced by Riot games and releasing in 2020.
It follows the story of two LOL champions in Piltover in the oppressed underground of Zaun - though we don't know exactly who the main characters will be, the trailer seems to have appearances from both Jinx and Vi, so it's possible they'll be pretty central to the plot.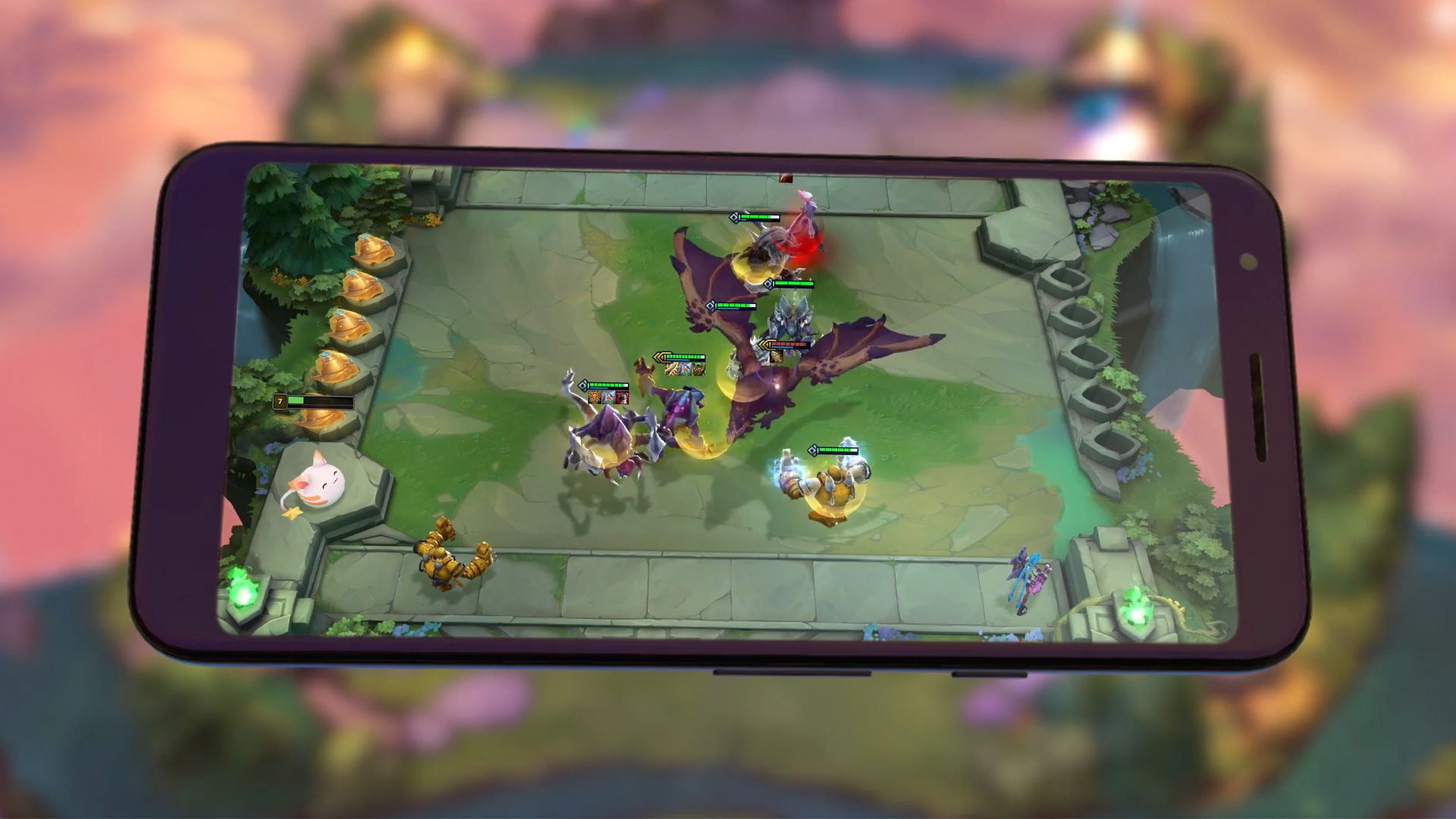 Team Fight Tactics, Riot's answer to the autochess craze, is coming to mobile early next year. Pre-registration on the Google Play Store goes live on 16th October.
The developer also revealed its plan to release new sets of champions and abilities every three to four months for both the PC and mobile versions - the next set launches on PC on the 5th November. Named Rise of the Elements, this update will feature content based around (you guessed it) the elementals.
League of Legends: Wild Rift is a redesigned 5v5 MOBA coming to Android, iOS and console. It features a lot of the same game play as LOL on PC, but has built completely rebuilt from the ground up to make a more polished experience for players on other platforms.
Wild Rift launches on mobile some time in 2020, and pre-registration is open now on the Google Play Store for this one too.
Bringing it back to League of Legends itself, the 146th champion has been teased. Senna is a support character that will have a "marksman-like" play style, and she'll hit the public beta on 29th October, before heading to the live servers on 10th November.
LOL will also be bringing back Ultra Rapid Fire (URF), a limited time game mode that players have wanted to return for four years.
On top of all that, Riot products will start supporting the Arabic language, and it's releasing nine albums of music from each season of LOL to music streaming platforms today.
And finally, Riot has announced it will be making its very own competitive shooter. Codenamed Project A, it will be a tactical, character-based game set on a near-future Earth, and each character will have unique abilities to help them in combat. That's about all we know so far, but more details will be revealed next year.
There's a few other bits and pieces to round up too: Project L, a fighting game set in the LOL universe in early stages of development; Project F, a very early development project about a potential multiplayer experience exploring Runeterra; League of Legends Origins, a feature-length documentary on LOL's community; and League of Legends Esports Manager, a team management game that will launch in the LOL Pro League next year.
That's about it for now, though for League of Legends fans this seems like more than enough to keep you busy over the next year, at least. You name it, it looks like Riot is making it - and if the developer is going alphabetically with those code names there could be at least nine other projects currently in development (I wonder if they know those code names spell Alf).