Here's a look at some more of Velocity's sequel
2X the action in Futurlab's Vita follow-up.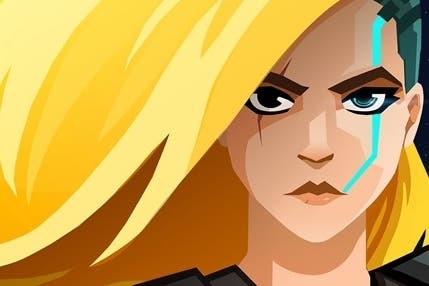 Velocity went down a treat when it came out last year, and when it was repurposed for the Vita not long after it became one of the best reasons to own Sony's handheld. So it wasn't too much of a surprise to learn that there was a sequel in the works - though it was nice to find out that FuturLab's really pushing itself for the follow-up. Building on the fast-paced, quick-witted shooting of the original, Velocity 2X transposes its teleporting mechanics to on-foot sections for some supplementary Turrican-style thrills.
It's all looking rather good, and Ian Higton caught up with FuturLab's James Marsden at EGX to get a rundown of what's new - as well as picking up some exclusive new gameplay in the process.