Here's a first look at Lovecraftian detective horror The Sinking City running on Switch
Pikmin's Model.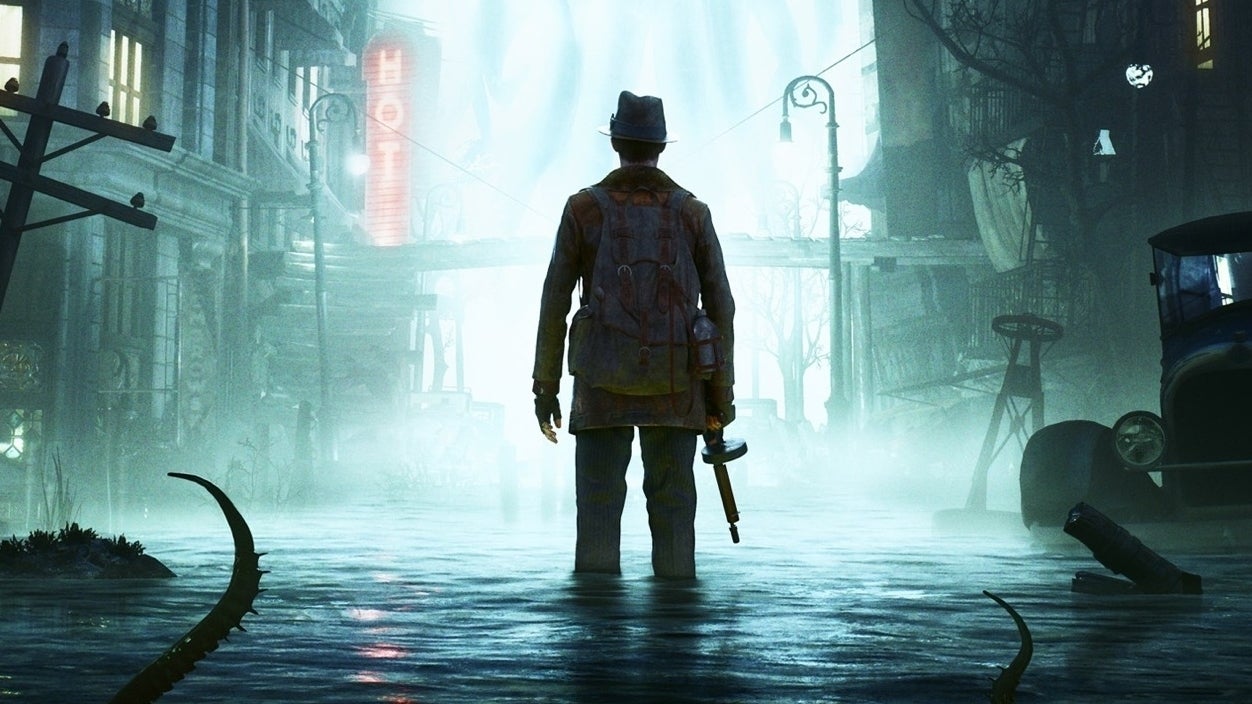 Way back in the mists of, um, June, developer Frogwares' Lovecraftian sleuthing adventure, The Sinking City, burst onto PC, PS4, and Xbox One to modest acclaim. A Switch version was also revealed to be in the works - and, now, for those that prefer their antediluvian tentacles on-the-go, Frogwares has finally granted a look the game running on Nintendo's console.
The Sinking City, if you're unfamiliar, casts players in the role of Charles Reed, a private investigator who journeys to Oakmont, Massachusetts - a 1920s locale plagued by supernatural floods and cosmic horrors - in a bid to cure his terrifying visions. Deductive investigation, exploration, and combat against unearthly creatures ensues.
The first gameplay footage of The Sinking City on Switch comes courtesy of Frogwares' latest developer video, which showcases the game's moody open-world action with a range of different sequences - from boat rides to murky underwater peril - running on the console.
In the video, Frogwares describes working on Switch as both "fun" and an "interesting experience", due to its obvious limitations compared with other systems. However, following heavy optimisation, the final game will target 30fps on Nintendo's console, and will also introduce a range of platform-exclusive features. These include gyroscopic aiming during combat, plus touchscreen support for managing resources and Reed's casebook.
Additionally, Frogwares has taken the opportunity to make a number of enhancements to The Sinking City's core gameplay, not seen on other systems. Combat has been tweaked to make it feel "more satisfying and convincing", for instance, and there are adjustments to the likes of recoil, as well as new visual and audio effects to improve gunplay.
Frogwares says that a release date for The Sinking City on Switch will be revealed soon.