Hatoful Boyfriend migrates to PS4 and Vita this month
Bird-dating sim adds new romance option and ending.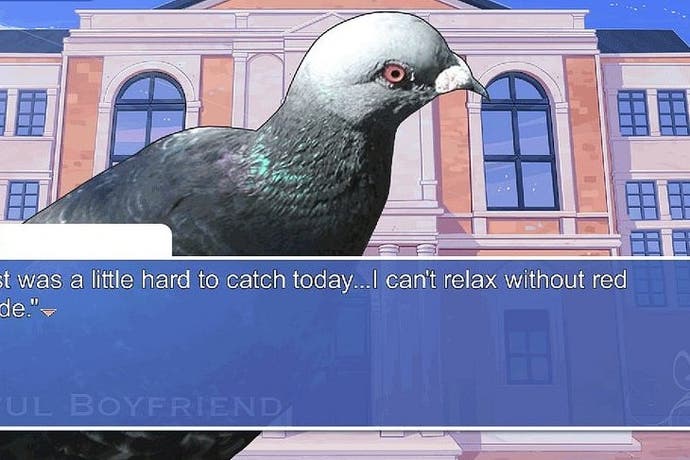 Pigeon-dating simulator Hatoful Boyfriend will make its console debut on PS4 on Vita come 21st July, publisher Devolver Digital has announced.
The eccentric cross-species romance game will offer Cross-Buy support across both Sony platforms.
This console version will also include additional content not seen in Hato Moa's original PC release, such as the new romance option with Tohri - a character previously not in the game who's appearing in the upcoming sequel Hatoful Boyfriend: Holiday Star, due this winter on PC, PS4 and Vita.
A new romance option means a new possible ending in this comprehensive edition of Hatoful Boyfriend. "Explore questionable stalkers, bitter rivalries and even doomsday devices in this exclusive new Hatoful Boyfriend content," Devolver teased on the PlayStation Blog.
For more on Hatoful Boyfriend, watch our Ian Higton's heartstrings get plucked by these fanciful fowl in his Let's Play video below.