Harvest Moon creator's Little Dragons Café gets its first gameplay trailer
Dragon rearing and restaurant management in action.
Aksys Games has released the first official gameplay trailer for Little Dragons Café, the new PS4 and Switch title from Harvest Moon/Story of Seasons creator Yasuhiro Wada.
Little Dragons Café was unveiled in February, and looks to be a typically quaint endeavour for Wada, telling the story of twins who find themselves responsible for raising a dragon when their mother falls sick from a mysterious illness.
In gameplay terms, Little Dragons Café is a life-sim very much in the style of Harvest Moon and Story of Seasons, albeit one that's built around dragon rearing and restaurant management.
It's the restaurant expansion side of things that looks to be the main focus, with players needing to cook and learn new recipes to improve their menu. It'll be necessary to fish, grow crops, and explore the world in order to acquire ingredients that can be used to fashion enticing new signature dishes. There's even a Harvest Moon-like social element to proceedings, as the twins attempt to befriend their neighbours - and satisfy their tastes through their culinary creations.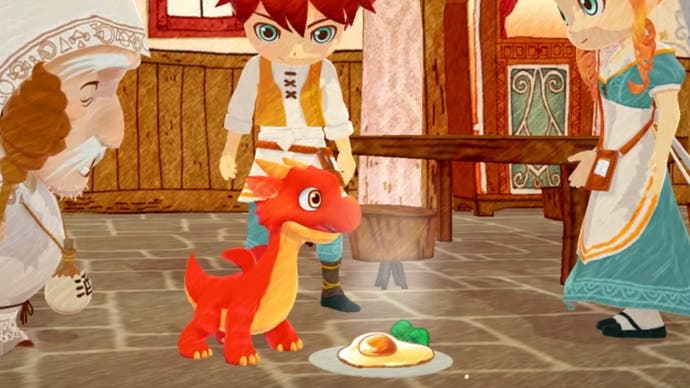 You can see some of those activities in the new Little Dragons Café gameplay trailer above. For a longer look at the game in action, Nintendo World Report has 15 minutes of footage from GDC.
Little Dragons Café will launch on PlayStation 4 and Switch this summer.