Hands on with Transference, an abstruse VR thriller that's part movie, part game
Ian's VR Corner goes to Gamescom!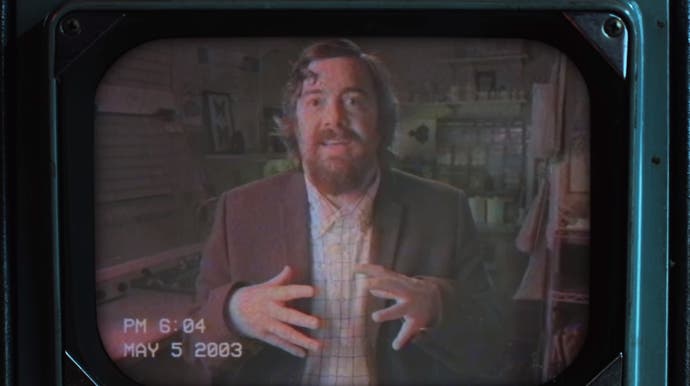 At this year's E3, perpetually young actor Elijah Wood giggled his way onto the stage to announce Transference, a psychological thriller being made by his film company SpectreVision in collaboration with the development team at Ubisoft Montreal.
Whilst Transference can be played in non-VR for those without headsets, the proper way to experience this trippy take on an 'escape room' is in virtual reality. I was able to test out a 15 minute slice of the action on the Oculus Rift this week at Gamescom and you can watch my escapades in the video below.
The demo kicks off with a live action cutscene featuring actor Macon Blair (Blue Ruin, Green Room) talking directly to the camera as he records some sort of cryptic video message. One of SpectreVision's aims with Transference is to bridge the gap between films and games. As a result, short live action videos feature regularly throughout the gameplay where they flash up like fragmented memories that serve as hints to the protagonist's back story.
The demo itself is taken from an early point in the game but it still felt like I was thrown into the deep end in terms of both the narrative and the gameplay. With no real set up to the situation in the demo and no context to the events that led to me being trapped in some kind of corrupted mind palace, both the puzzles and their solutions seemed rather obscure.
The presentation was really nice though, the environments (when they weren't subject to bizarre digital apparitions) felt realistic and of course the acting and voice acting were superb. The tone of the game actually reminded me of titles like Observer and Soma - games that seem to bewilder and perplex you all the way through until POW! it all comes together in a haunting a climax that sticks with you long after the credits have rolled.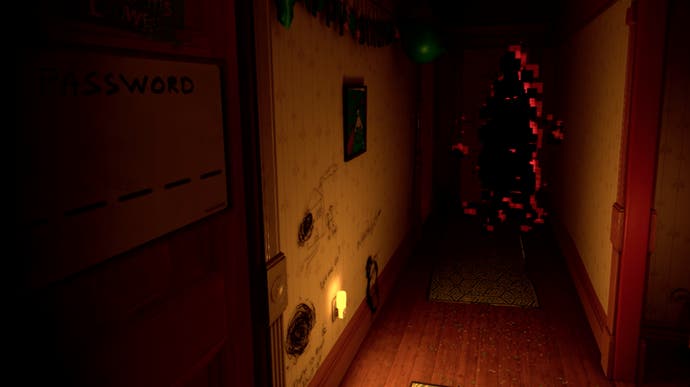 Oddly, Transference wasn't that scary, despite what the promotional trailers may have you believe. There was a hint of horror in there, but it was limited to a shadow darting out of view and some garbled recordings that warned, "It's coming!". Perhaps as you get deeper into the full game the scares will become more intense, but the demo at least was more abstract than it was unsettling.
If you want to try Transference yourself it'll be out on PSVR, Oculus and Vive on September 18th but PS4 owners can download a free demo right now that's called Transference: The Walter Test Case. This demo is exclusive to the PSN store and it acts as a short prequel to the events of the main game. I've not had time to play it yet but I'm guessing it's just as abstruse as the Gamescom demo was.
If you enjoyed this episode of Ian's VR Corner, you can catch up with my previous adventures over on YouTube in our VR playlist, where I get silly with Kona VR, Salary Man Escape, The Exorcist: Legion VR, Killing Floor: Incursion, The Persistence, Detached, Pixel Ripped 1989, Rec Royale and Arizona Sunshine.