"Gritty, uncompromising" RPG Prisonscape on Kickstarter
"Game ain't based on sympathy."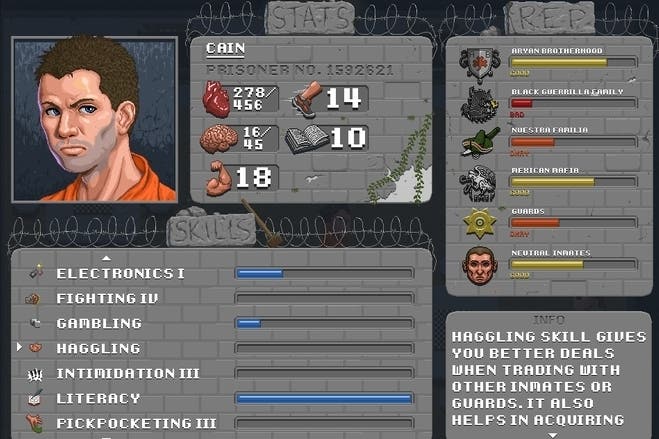 Introversion's Prison Architect does building and managing a prison; Team 17's The Escapists does escaping from prison; now small project Prisonscape is doing a role-playing adventure based on life inside a prison.
It's retro-styled with SNES games Chrono Trigger and Final Fantasy 6 in mind, and has a turn-based combat system, character progression, dialogue trees and factions. The aim is to recreate gritty prison life, extreme violence and all, although the cartoon graphics make it all seem rather absurd. There's a twist of magic judging by the trailer, too.
Prisonscape is a PC, Mac and Linux game aiming for a December 2014 release, and wants your money on Kickstarter - $49,500 in total, which sounds like a lot. It's raised $4558 at the time of writing and has 28 days to go.
One of those backers, incidentally, is Obsidian's creative director Chris Avellone.
Prisonscape is made by a team of four, none with standout video gaming pasts, but with experience nonetheless.