GOG Star Wars splurge includes X-Wing Alliance
UPDATE: More Star Wars games added. Jedi Knight coming next week.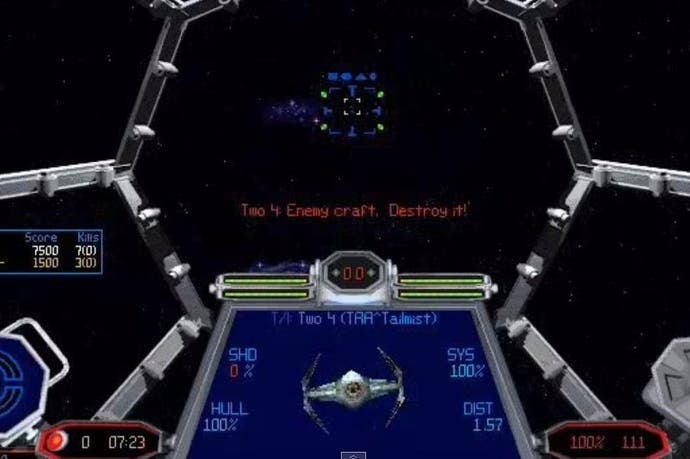 UPDATE 22/01/2015 11.19pm: The latest batch of Star Wars game has arrived on GOG. It includes:
Star Wars: Rogue Squadron 3D
Star Wars Rebellion
Star Wars Empire at War: Gold Pack
This marks the first time Rogue Squadron 3D and Star Wars Rebellion have been available digitally.
On 27th January, three more Star Wars titles will arrive on GOG. These include:
Star Wars Republic Commando
Star Wars Jedi Knight: Dark Forces 2
Star Wars Starfighter
This brings the current tally of Lucasfilm games on GOG to 18, and more will be added throughout the year due to a deal between Disney Interactive, Lucasfilm and GOG.
ORIGINAL STORY 20/01/2015 5.11pm: GOG and Disney are getting on well and that means more old Star Wars games released to buy online.
Games making their digital debut include the fabulous space fighters X-Wing Alliance (£6.69) and X-Wing vs. TIE Fighter (£6.69). Doesn't sound like there's an easy option for multiplayer in X-Wing vs. TIE Fighter yet, though, which neuters the proposition.
Other Star Wars games released on GOG today are Star Wars Galactic Battlegrounds (£3.99), Star Wars Battlefront II (£5.29), Star Wars: Dark Forces (£3.19) and Star Wars Knights of the Old Republic II: The Sith Lords (£5.29).
Apparently another batch of 12 Star Wars games will be released, incrementally, on GOG beginning 20th January.