GAME closes all its Belong arenas over Coronavirus - but stores remain open for business
"We are hoping today might be the day."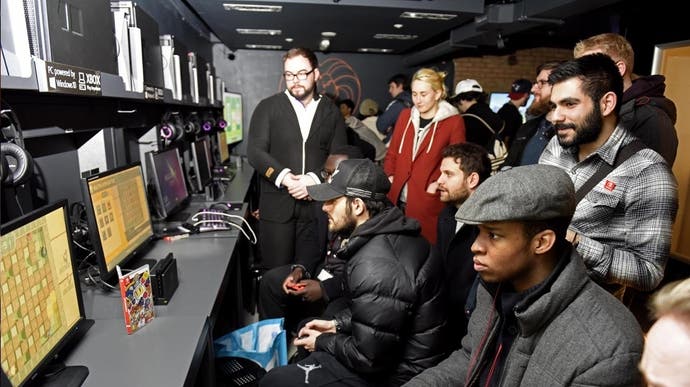 GAME has closed all of its Belong arenas over the Coronavirus - but its stores remain open for business despite stricter guidance from the government.
GAME's Belong arenas are designed to bring people together to play games or watch them being played in tournaments.
The government has said everyone should employ social distancing in order to reduce the transmission of COVID-19.
In a website post, GAME said it decided to temporarily close its Belong gaming arenas "in light of the government's new measures".
"Although this is extremely disappointing, the welfare of our employees, players and communities is paramount, and we recognise that these new measures help protect that."
However, GAME stores remain open after a bumper sales weekend that saw Nintendo Switch exclusive Animal Crossing: New Horizons fly off the shelves.
🚨 CURRENT OPENING HOURS 🚨

MONDAY - FRIDAY: 10AM - 7PM
SATURDAY: 9AM - 8PM
SUNDAY: 11AM - 5PM

If anything changes we will post here.
Stay Safe, everybody.

— GAME Leeds White Rose (@GAMEwhiterose) March 21, 2020
Eurogamer has reported extensively on the anxiety of GAME store staff who are still being asked to come into work despite the government's advice on social distancing. GAME has yet to issue a comment to Eurogamer despite repeated requests.
GAME store staff have told us they are worried about keeping up with new cleaning measures without extra hours, the provision of cleaning products, and sick pay in the event they have to go home.
A manager at a busy GAME store spoke to Eurogamer this morning about the current feeling on the front line:
"As of right now we are still expected to go in but we are hoping today might be the day. With everywhere else on the high street just about shut there isn't much else open besides GAME. It feels now that we are relying on the Government to step in before it gets out of hand.
"Animal Crossing caused the weekend to be busier than it should have been during this time. I understand it's probably the best game for a lock down but surely digitally downloading it would be better all around where possible? It didn't help that we still had people looking for PlayStations and Xboxes. What we are finding most bizarre is that many customers believe that wearing medical masks and gloves will help them but they don't think staying at home and following the Government's advice is the best thing to do. We are only here because we have no other choice. They can stay away."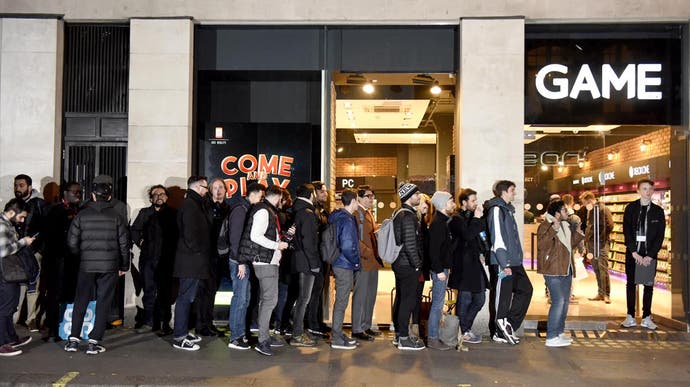 On Saturday, GAME stores received signage to put on display asking customers to ask staff to get the games they want at the till rather than touch boxes, but this warning appears to be falling on deaf ears.
"This isn't working and customers are either not seeing these signs or choosing to ignore them," a store source said. "We are still taking trade-ins and accepting cash as well so this defeats the purpose anyway.
"It makes no sense now to keep anywhere open when the government has promised to help with wages."
Another GAME source told Eurogamer staff are still due in the company's Basingstoke head office this morning unless they are at high risk, or showing symptoms or living with someone who is showing symptoms.
GAME isn't the only high street shop chain that remains open during the coronavirus crisis, of course. And it seems the video game retail industry is particularly determined to stay open as long as it can. CEX stores remain open. Argos, Currys and Smyths, which all sell video games, also remain open.
Yes, @BouLiLau, we are open and serving as usual. All CeX employees are fully briefed on the latest health and safety procedures in order to ensure that the highest possible hygiene standards are maintained. (1/3)

— CeX Customer Support (@CeXSupport) March 21, 2020
It has been a big weekend for the sale of video games across the board, which may be the result of people buying games in anticipation of a strict lockdown nationwide. A contributing factor to the high street being busier than usual is deliveries at places such as Amazon are taking longer than usual.
Meanwhile, GAME said it was working with publishers to come up with free-to-play online activities and tournaments to replace its arena events.