Frontier releases first images of Elite: Dangerous
Convinced?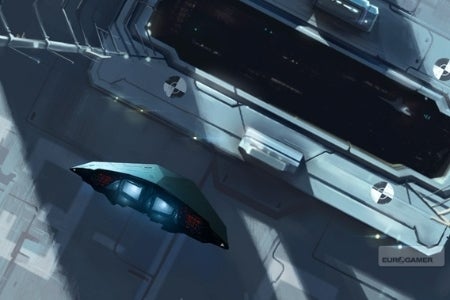 Frontier Developments has released the first images of Elite: Dangerous.
In a new video on the game's Kickstarter page, Frontier boss and Elite creator David Braben outlines the size and scope of the open world space trading game, due out on PC in 2014.
But fans will be most interested in the images that have been released. These aren't screenshots, rather we have a few ship renders and a few pieces of concept art.
The video briefly shows the game as it stands today running on eight monitors in the background.
Braben came in for some stick when he launched his Elite: Dangerous earlier this week. Some fans felt the £1.25 million target was too high given the bare bones nature of the pitch.
After a strong start the Kickstarter stalled somewhat, with £366,048 raised from 8066 backers at the time of publication. But there are still 56 days left.
"Looking at all the high quality games we at Frontier have produced, from RollerCoaster Tycoon 3 to Kinectimals to LostWinds to Disneyland Adventures, I think the risk of non-delivery is small," Braben says.
"We already have a large team who are very experienced at delivering complicated projects, and the key high-risk components (like networking) are already in place. If necessary then we will delay the release beyond March 2014, but I do not believe we will need to do so."