Free Xbox Companion app for Windows Phone 7 tomorrow
Search and even control Xbox Live content.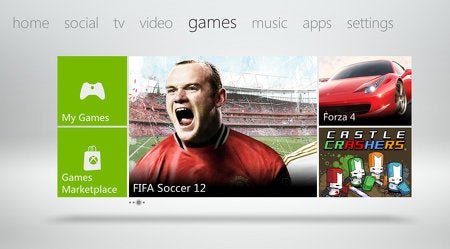 Microsoft will release a free Xbox Companion app for Windows Phone 7 tomorrow to coincide with the autumn 2012 Xbox 360 dashboard update.
This lets you track friend activity and search content on Xbox Live.
Better yet, the Xbox Companion can act as a remote control and launch movies, TV shows or game apps on a connected Xbox 360. You can play, pause, rewind and fast-forward media content, too. Think of the possibilities!
You'll even be able to "initiate media purchase", i.e. buy things, according to the press release.
Tomorrow's Xbox 360 dashboard update introduces the new Metro user interface and Bing search functionality. There's also improved gesture control for Kinect. The dashboard update paves the way for media content providers like Lovefilm, Muzu, 4oD, Demand 5 and YouTube, too.
But BBC Xbox 360 content will be held back until 2012.
Xbox social marketing manager Graeme Boyd couldn't specify when tomorrow's update will roll out.
"Best answer I can give is tomorrow," he wrote on Twitter. "No specific time I'm afraid."
"The best advice I can give you is to relax, hold tight, and rest assured that it'll pop up during the day.
"Play Skyrim or something," he added with a smile.