Forza Street announced, available now
But...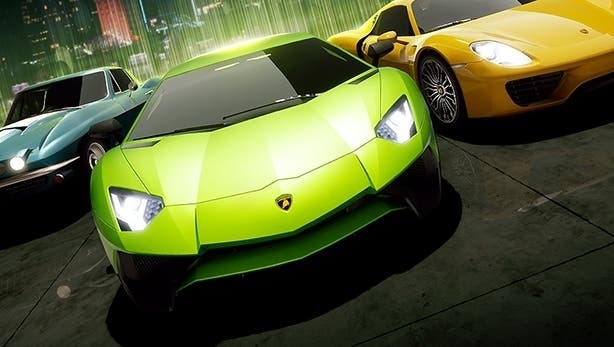 There's a brand new free-to-play Forza game available now for Windows 10 and coming soon for iOS and Android phones. It's named Forza Street, and is designed as a portable version of Microsoft's famous racing series.
If you're using a Windows 10 device you can nab it now from the Microsoft Store. Mobile versions for Apple and Android devices will follow later this year.
"Forza Street was designed for racing on the go with streamlined controls that focus on timing of gas, brake, and boost as the keys to victory," design director Andy Beaudoin explained, announcing the game.
On PC, you control the gas and brake by hitting the Space button within a set window of track to corner effectively. Hitting B fires off your boost, which builds over time - and it's as simple as that.
At launch, the game offers quick races as well as three episodes of a story campaign. You can collect famous cars, upgrade parts and zoom around snippets of a virtual Miami.
It's all developed by new studio Electric Square, which is based just down the road from Eurogamer in sunny Brighton.
"With the game available today on Windows 10 devices, we will continue to add features and actively engage with and listen to our community to make Forza Street the game our fans will want to take with them everywhere," Beaudoin concluded.