Fortnite Chapter 2 leaked trailer points to boats, swimming, pogoing, and more
But there's still no news on a start date.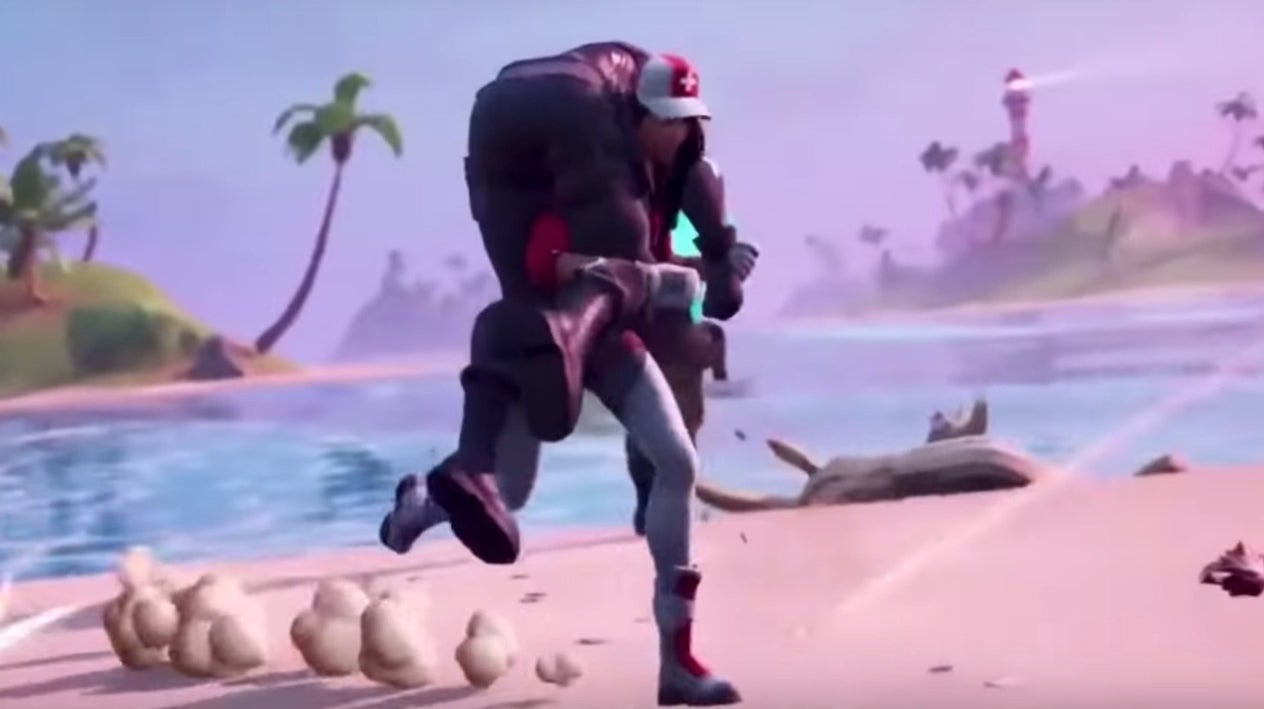 Fortnite, you might have heard, is down right now, leaving only a gently humming black hole where once the biggest video game in the world could be found. And while players around the globe wait impatiently for developer Epic to relay more official news, there's a whole lot of juicy new information to be found in a freshly leaked trailer for Fortnite Chapter 2's Battle Pass.
The trailer, as uncovered by Skin Tracker and spotted by Fortnite News, features exactly 30 seconds of footage, showing off key landmarks from around the game's brand-new map - including a beach, lighthouse, and power plant - alongside a range of new features being introduced as part of Fortnite's Chapter 2 overhaul.
Some of these new features are small - there are redesigned weapon chests, for instance - while others are massive, game-changing additions. The biggies include speed boats with enough space for a full squad of players, the ability for teammates to hoist downed allies onto their shoulders and flee a danger zone, swimming, and more. It even appears that players can hide in certain environmental elements like dumpsters.
The leaked trailer also features a handful of details regarding the new-look Fortnite's overhauled Battle Pass, which will include new medals - Battle, Scavenger, and Survivor - that can all be levelled independently. Additionally, it seems that players will soon be able to level up over the previous 100-level limit, and there's a brief glimpse of some new emotes, with the highlight being pogoing. On a stick, no less.
There's still no word on when Fortnite Chapter 2 might get underway following yesterday's world-ending event that sucked the entire game out of existence, but those unable to drag themselves away from Epic's gaping, number-spewing black hole can always pass the time by entering in the good old Konami code.