For Honor ditches "super-required" split-screen mode
You're having Olaf!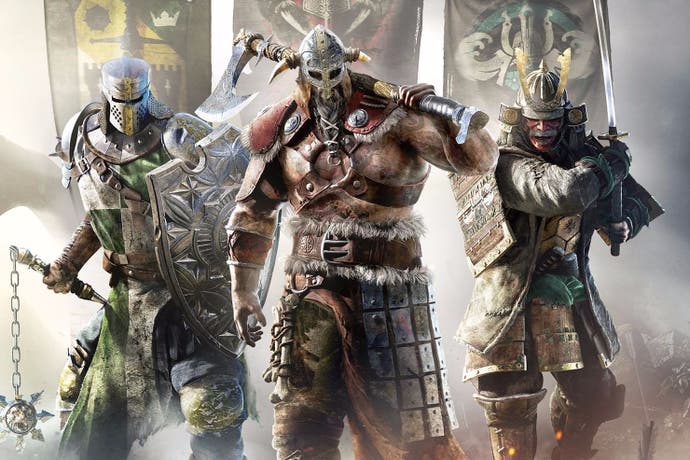 "You want sit on the couch and beat up your buddy, right?"
That was creative director Jason VandenBerghe's irresistible argument for having split-screen in melee combat game For Honor. He said that to GameSpot when For Honor was announced back at E3 2015. He said split-screen was "absolutely a key feature" and "super-required".
But split-screen has now been removed.
In a statement given to Eurogamer, Ubisoft said: "The For Honor team made the difficult decision to cut split-screen co-op in order to deliver the best experience at launch.
"It's a feature that we liked and wished to deliver, but we found we can't do it without impacting the quality of other elements that are more crucial to the For Honor experience. For Honor fans looking to play with friends will still have the option to play online co-op in the campaign and in all multiplayer modes."
Ubisoft's statement comes on the heels of a developer video discussing feedback from the recent For Honor closed alpha test. In the video, producer Stephane Cardin said, "We decided this week to cut the split-screen." IGN picked the quote out and the news spread from there.
"It was a feature that we loved," Cardin went on, "but when we looked at what needs to be done to support online co-op, for us it was critical to make a decision now so we can polish all the features at the triple-A level and make sure that we have the most amazing experience."
A Ubisoft blog post shares some more statistics from the For Honor closed alpha, which ran for three days in September - including the frankly remarkable achievement of one person reaching game level 121! They, a player called ReReminscence, played for approximately 53 hours in order to get there.
I didn't play For Honor for anywhere near that long, but with the help of Chris Bratt and Christian Donlan I did record a video of me playing it, and I present it to you here.
For Honor comes out on Valentine's Day 2017, which is 14th February in case you're not bothered AKA single, like me. It'll have a single-player campaign when it comes out, too, which is also good for me as I have no friends.