Five Sony-made games for PlayStation VR
VR Worlds! Tumble VR! The Playroom VR! More!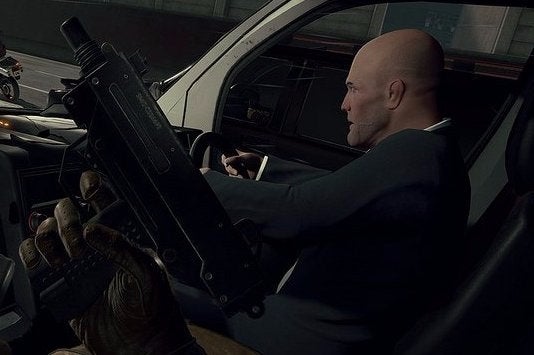 Last night at the Game Developers Conference, Sony announced a few new PlayStation VR games.
Let's start with PlayStation VR Worlds, a collective of five mini-games from Sony's London Studio.
The London Heist uses dual PS Moves (sold separately, don't forget), or a DualShock 4 controller, to simulate a robbery and a subsequent getaway. It's a nice nod to The Getaway, the PlayStation 2 game made by Sony's Team Soho back in 2002.
Into The Deep we've seen before. Here you play a deep sea salvor who comes across all sorts of marine life.
VR Luge sees you assume the role of an illegal street racer who strolls down a California hillside. SCEE you at toboggan!
Danger Ball is a future sport where you have to use your head to strike and spin the ball.
And finally, Scavenger's Odyssey is a science fiction adventure in which you play an alien treasure hunter. You can see all five mini-games in action in the video, below.
Until Dawn developer Supermassive Games is making two PlayStation VR titles. We already knew about Rush of Blood, the curious Until Dawn VR spin-off shooter thing that doesn't look much like Until Dawn at all.
Announced last night, Tumble VR is a puzzle game designed to test your physical dexterity and mental skills. Supermassive has rebuilt the PlayStation 3 game for PlayStation VR, with new levels and new modes. It uses the PlayStation VR Social Screen feature to allow a second player who is not using a PlayStation VR headset to play together with the VR player.
The Playroom VR, from Sony's Japan Studio, is a virtual reality party game. It's designed around multiplayer, with one person using the headset and another using controllers. The video, below, gives you an idea of how it works.
RIGS, from Guerrilla Cambridge, we also knew about. Here's a video.
We expect all five of these games to launch alongside PlayStation VR in October.