Sony celebrates 3 years of PS VR with a massive sale and confirms The Playroom VR is Europe's most played VR title
Other EU favourites include Resident Evil 7 Biohazard and Until Dawn: Rush of Blood.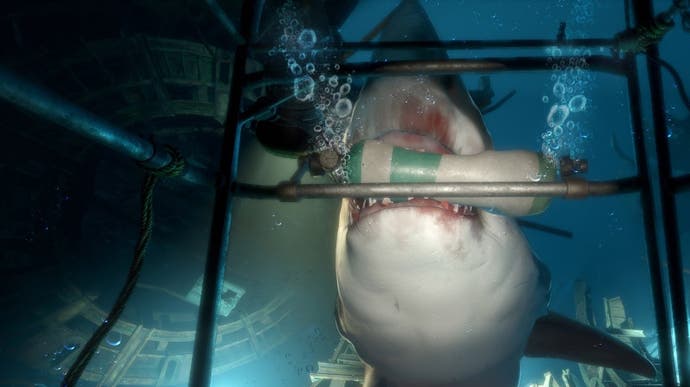 It's 13th October. Beyond the terrifying realisation that we're just 10 weeks off from Christmas now (you're welcome), today also marks the third anniversary of PlayStation VR.
To celebrate, Sony has opened up about a number of new VR titles currently in development, including alien adventure Bonfire, rhythm game Audica, exploration sim Paper Beast, a new spin on an old favourite with Pixel Ripped 1995, and the "spine-tingling" The RoomVR: A Dark Matter.
It's also revealed a "very special PS VR anniversary sale".
From now until 23rd October, European players can secure up to 60 per cent off PS VR games like The Elder Scrolls V: Skyrim VR, SUPERHOT VR, Wolfenstein: Cyberpilot, Batman: Arkham VR, Doom VFR, and Creed: Rise to Glory. For the full list, head to the PS Blog.
As for the 10 biggest PSVR games in Europe right now? Ranked by the number of PSN users that have played the games, Sony says the PlayRoom VR takes the top spot, with PlayStation VR Worlds taking the second spot. Other games include Resident Evil 7 Biohazard, Until Dawn: Rush of Blood, Gran Turismo Sport, Call of Duty: Infinite Warfare Jackal Assault VR Experience, The Elder Scrolls V: Skyrim VR, Astro Bot Rescue Mission, Farpoint, and Driveclub VR.
On the topic of PlayStation VR a patent for a new PlayStation VR headset depicts several new features which may turn up in a next-gen version of the device. The filing originates from February 2019 but was only been made public earlier this week.
Images show plans for a PSVR headset which includes two front and one rear cameras. A further camera is included on a PlayStation Move-style controller. These headset cameras are in addition to the LEDs installed around the current unit. A microphone will again be included. There's also the option for a further, separate camera to track the user's movements - like the PlayStation Camera or Kinect.
Ian's VR corner regularly puts the latest VR games through their paces, most recently Asgard's Wrath Rift S, which he said is "quite simply PHENOMENAL". Find out why he thinks "this is the epic, AAA experience that VR gamers have been praying for for ages" below.