First-person horror game Grave now coming to PS4
Gets creepy new trailer.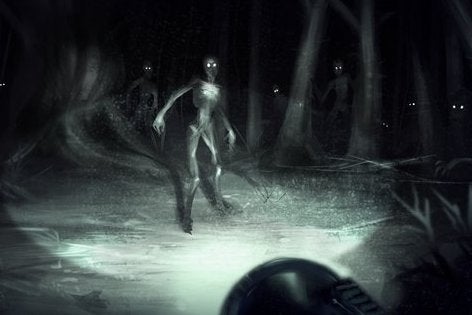 Procedurally-generated first-person horror game Grave is now slated for a PS4 release in addition to its already announced platforms of Xbox One, PC, Mac and Linux.
We covered Grave when it launched a Kickstarter campaign in April, where it ended up succeeding its $30K goal with $37,622.
Based on the new trailer below, it seems to have come a long way since then and its environments look a lot more detailed. The creatures themselves still look a little rough around the edges, but in a way their lo-fi appearance and herky-jerky movements make them even creepier and somewhat reminiscent of early stop-motion animation.
Like Alan Wake before it, Grave's foes are vulnerable to light, so you'll have to be resourceful in how you use your flashbangs, flashlights, gasoline and matches as you try to survive the night in this spooky desert.
Grave is set for a 2015 release.