First footage of Gearbox's Homeworld remake
Out 25th February.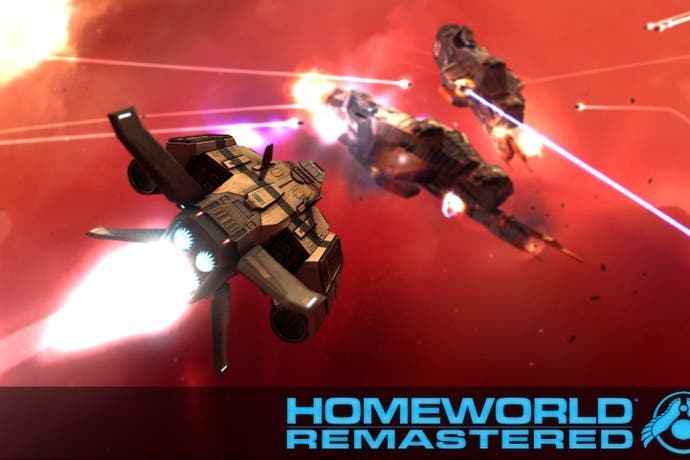 Borderlands developer Gearbox has released the first footage of its Homeworld remake.
The video, below, offers a glimpse of Homeworld Remastered Collection, which launches 25th February 2015 on PC.
Gearbox has given Relic Entertainment's cult classic space real-time strategy game an ultra high definition lick of paint, with new high resolution textures and models, a remastered score and new voice recordings from the original cast.
The Collection includes remastered versions of Homeworld and Homeworld 2, as well as the original versions with compatibility updates. It costs £26.99 on Steam, although you can get it for £22.94 if you pre-purchase.
Those who buy the Collection also get access to the Homeworld Remastered Steam multiplayer beta when the Collection launches on 25th February.
The competitive multiplayer modes for both Homeworld and Homeworld 2 have been combined to form one integrated multiplayer experience. Gearbox said the beta will be shaped by fan feedback as development progresses.
Gearbox bought the rights to the Homeworld franchise as part of the 2013 THQ firesale. As a fan of the series, developer's chief creative office, Brian Martel, spearheaded the move.
Meanwhile, Gearbox is working with Blackbird Interactive, a studio founded by Homeworld veterans Rob Cunningham and Aaron Kambeitz, to create a new entry in the series called Homeworld Shipbreakers. This takes place before the events of the first Homeworld.