First footage from new BioWare game shown
Blink and you'll miss it.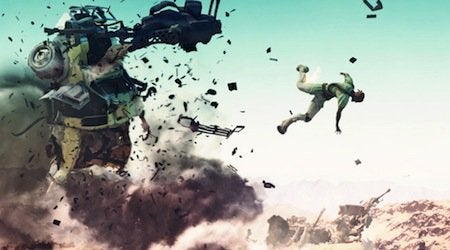 The first glimpse of BioWare's brand new IP in action has gone live.
A teaser hosted on Spike TV's site offers a second or two of footage from the game in a plug for its VGA event next month.
The clip shows some tanks rolling through a barren urban landscape and attacking a convoy of trucks.
This and the single screen shot revealed earlier this month are all you have to go on until the game's full reveal on 10th December.