Finally, HTC addresses Vive's messy European launch
Deliveries begin. Has yours turned up?
HTC has issued an update on Vive shipments and finally addressed the virtual reality headset's messy European launch.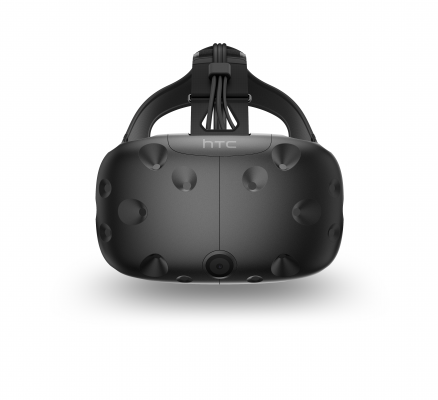 In a post on the HTC Vive blog, the company admitted the launch, which was supposed to see shipments begin on Monday, had suffered from "multiple issues", but said it was "working hard to resolve them as quickly and efficiently as possible".
Vive said customers' systems will be shipped in the month noted in their order confirmation email. When the purchase has been completed and the order has been shipped, you'll get another email with a tracking number on it.
One of the big complaints for UK customers was that orders were being processed and shipped for PayPal users but not those who used credit cards. HTC said both credit card and PayPal orders are currently shipping, and there's no difference in order fulfilment based on the payment method. HTC stressed it's using a first in, first out policy for order fulfilment.
So what happened? Eurogamer had received multiple complaints from credit card users who were concerned about their Vive pre-orders.
According to HTC, PayPal payments are made immediately at the time you order, but shipment occurs according to the order in which all orders were received.
Credit card payments, however, place a temporary hold on the funds until your Vive has been shipped, hence the discrepancy.
Some who pre-ordered with a card saw their pending authorisation hold drop off, and thus haven't received shipping information. HTC said if that's you, contact its customer care team with an order number and they'll look into it.
Another issue revolves around express shipping, which some customers paid for but didn't receive (instead they got economy shipping). HTC apologised for this and said it would issue refunds of the shipping cost difference to all who paid for express but received economy shipping.
HTC has also been accused of a lack of communication. The company said it was contacting customers affected by order issues directly and suggested customers keep an eye on its blog.
"We acknowledge there were some inconsistencies in our communication," HTC said. "We have taken the steps to align all messaging moving forward."
Ultimately, HTC said, "Vive order fulfillment is on track without delays". Pre-orders began shipping on 5th April as planned, it said.
The proof of the pudding is in the eating, of course. According to reports on Reddit, Vive shipments are now on their way to those who secured early pre-orders, but many are still waiting.
Did you pre-order a Vive? Has it turned up? Let us know.