Final Fantasy Dimensions release date announced
Prologue free. All chapters for £20. New screenshots.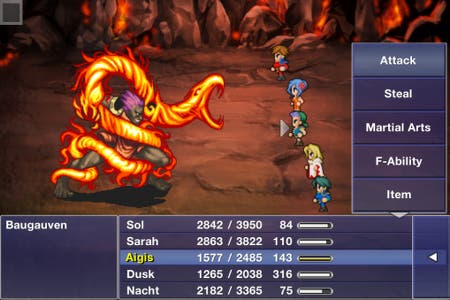 Episodic smartphone spin-off Final Fantasy Dimensions launches worldwide on 31st August 2012, Square Enix has announced.
It goes live on iOS and Android. The prologue is free. The first chapter costs $2.99 / £1.99 / €2.39, then chapters two to four cost $9.99 / £6.99 / €7.99 each. The entire collection of chapters costs $28.99 / £19.99 / €22.99.
FFD is made by Matrix Software, but Square Enix staff have produced. It launched in Japan for mobile devices two years ago, and features 2D graphics and a job system similar to the one seen in Final Fantasy 5.