Final Fantasy 4 sequel now available for iOS/Android
Priced £10.99.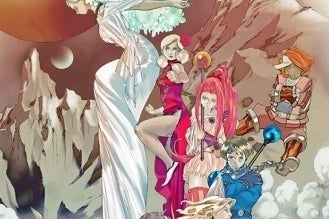 Final Fantasy 4: The After Years is now available to download from the iOS App Store and Google Play, priced £10.99/€14.49.
The After Years is a sequel to Square Enix's classic RPG that originally released in 10 bite-size chapters for mobiles back in 2008. Thankfully all 10 chapters are included in the above price.
Wii and PSP ports followed, and the game has now been given a graphical lick of paint to feature 3D characters and new environments.
Its story picks up over a decade after Final Fantasy 4 concluded. Familiar characters such as Cecil, Rosa and Kain still feature, although a new central character takes over the game's main role.
A fresh trailer lies below.