FIFA 19 on Switch is more than a reskin, even if it falls short of the real deal
False nine.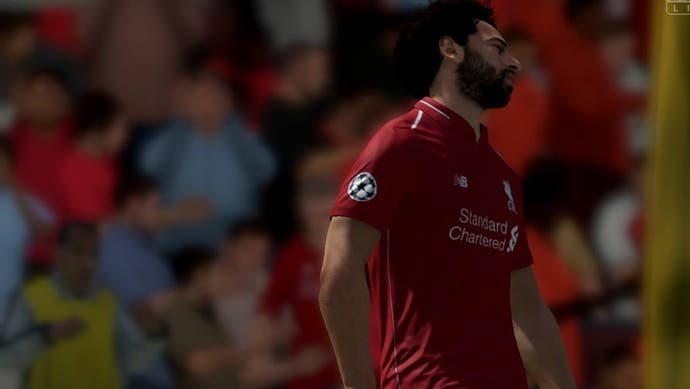 FIFA hasn't always had the best run on handhelds. A few years back the Vita got a fairly splendid outing around the launch of PlayStation's portable - only for the next Vita instalment to simply offer new kits while still sporting a full-fat pricetag, a trick that, unbelievably, EA tried again the following year. I'll never forget the grimace on the face of EA Sports' David Rutter as he painfully churned out the company line. "It's the same great gameplay," he said, at once resigned and apologetic. "And new kits."
FIFA hasn't exactly had the best run on Nintendo hardware either, but there has been an upturn of sorts recently. Last year's debut on Switch was a sturdy if not quite fully-featured outing, a tweaked version of the last-gen versions of FIFA built on the old Ignite engine as opposed to the Frostbite one that powers the Xbox One and PlayStation 4 versions - 'custom-built', if you prefer. It had its failings, but FIFA 18 on Switch was compelling and comprehensive enough to boast being the best portable football game that there's ever been.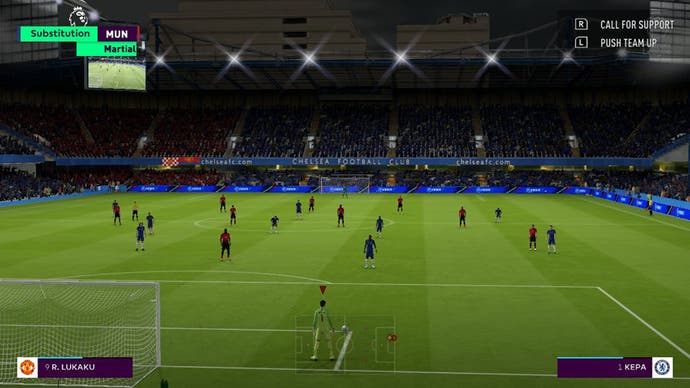 FIFA 19 on Switch raises that bar - or, perhaps more accurately, gently nudges it upwards by an inch or two. There's a visual overhaul that's noticeable if not quite revolutionary, the old generation still providing the foundation. The Xbox One X and PS4 Pro versions in 4K, HDR and with the benefit of all that extra grunt are always going to provide harsh comparisons, so you've got to be a little forgiving. This year's model on Switch certainly pops a lot more than the last, and it comes as close to its console relatives as you could reasonably hope for.
And it still staggers me how comprehensive its take on football is, and how that's all - bar a few nips and tucks here and there - playable on a portable device. It's something we take for granted given how FIFA's steadily expanded over the years to include so many facets of the game. Fancy taking on the J-League, or having a crack at the lower French divisions? Why not, and do so assured there's some semblance of authenticity throughout. At the top end it's deliciously authentic, too - play at Anfield and you'll hear 'You'll Never Walk Alone', while Chelsea fans will sing 'From Stamford Bridge to Wembley'. And I'm probably imagining things, but I'm pretty sure when I played the typically heated west country derby of Exeter versus Plymouth I heard the Grecians defiantly shouting 'You'll never take the cow shed'.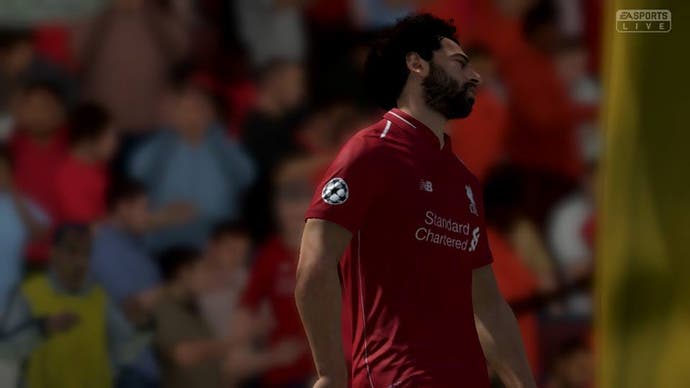 I love having all that on a handheld to dip into wherever and whenever, and all that authenticity is intact on the Switch. The broadcast packages aren't quite as in-depth - you don't get the moody build-up and replays that help bring competitions like the Champion's League to life, though you do get the all-important Champion's League anthem. You don't get all the modes - the Journey is absent once again, though I'll admit I hardly miss it. You do get the full career mode, online that - finally - allows you to play with friends as well as the all-new house rules that lets you tinker with a delightful set of variables when playing locally with friends. And, most importantly for many, you get Ultimate Team too, even if it's missing the likes of Squad Battles and Division Rivals.
Put a checklist of features of both versions of FIFA 19 side-by-side and the Switch version doesn't come off too badly at all, but it does fall short in one of the more intangible areas. On the pitch, there's something slightly off about this version of FIFA. Maybe it's in the slight mish-mash of systems inherited from this year's FIFA that sit awkwardly atop the older model that's at the foundation of the Switch edition, the new finishing mechanic that rewards a well-timed second press of the shot button feeling like it's been dropped in without much thought. It all means that FIFA 19 on Switch feels slightly off, especially if you've got experience of other versions of the game.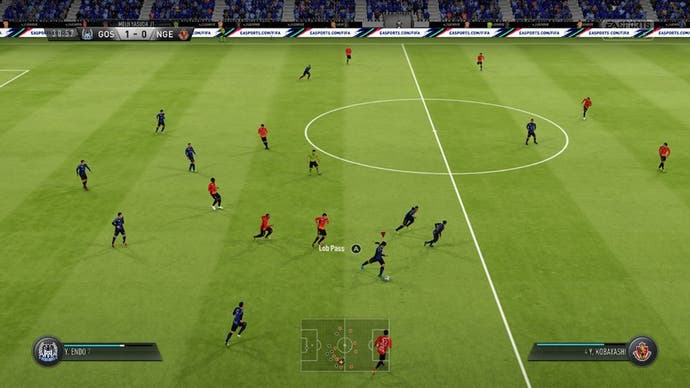 It makes for a lumpy experience, one that falls short of being a truly new edition of the game but one that's more than just a reskin. It's still worth noting one feature that no other version of FIFA can boast; there's still something slightly magical about being able to detach the Joy-Cons and play a decent approximation of one of the world's biggest games with your friends wherever you might be. Is that good enough? Given the full-fat pricetag, probably not, but this year's FIFA on Switch is decent - even if it's a more than a few steps behind the real deal.