Fez finally comes to PS4, PS3 and Vita in March
Polytron calls PS4 port the "best-looking and smoothest" version.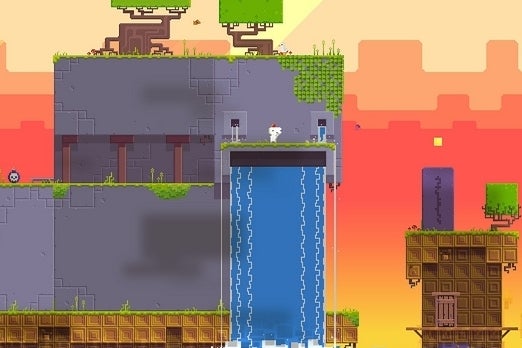 Eurogamer's 2012 Game of the Year, Fez, is finally making its way to PlayStation platforms with a 26th March release on PS4, PS3 and Vita in Europe.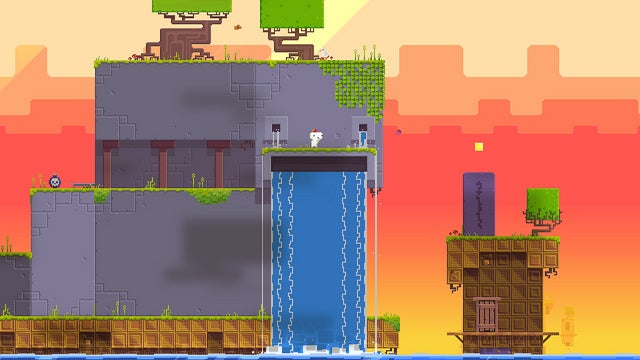 North Americans will receive the game a day earlier on 25th March.
Fez on PSN will be a Cross-Buy affair, so buying it on any Sony platform unlocks it on the other two. Even save files are shared between all three platforms.
Polytron has stated that the PS4 port is the definitive version of Phil Fish's masterful adventure. "Playing it on PS4 is what we consider to be the best-looking and smoothest Fez experience you can get on a TV set, running at beautiful 1080p (and yes, 60fps too)," said Polytron producer Marie-Christine Bourdua on the EU PlayStation Blog. "You wouldn't think that upping the resolution would make a big difference in a game like ours, where the pixels are the size of Gomez's fist... but it really does look even crisper and blockier - in a good way."
Comparatively, Bourdua said that developer Blit's PS3 conversion runs at 720p with 60 fps.
Bourdua noted that these versions won't contain much in the way of new content, but she teased a couple of tiny additions. "The DualShock 4′s lightbar has been put to the task of bringing a little bit of Fez's world inside your own home, and you may not need to look everywhere for that dusty pair of red/cyan glasses to get access to a very late-game easter egg."