Fan-made Serious Sam Classics: Revolution launches on Steam Early Access
Officially sanctioned by series developer Croteam.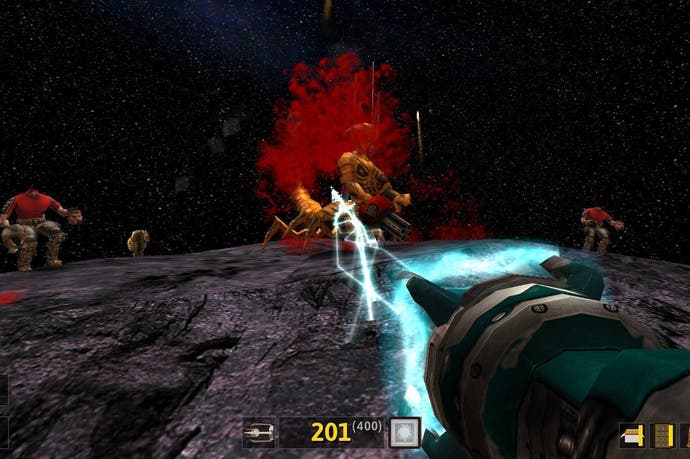 Usually when fans make mods or remakes of games, they have to be distributed for free to avoid the obvious copyright laws. That's not the case with Serious Sam Classics: Revolution, a fan-made project that's officially been sanctioned by series developer Croteam and is being distributed by Hotline Miami publisher Devolver Digital.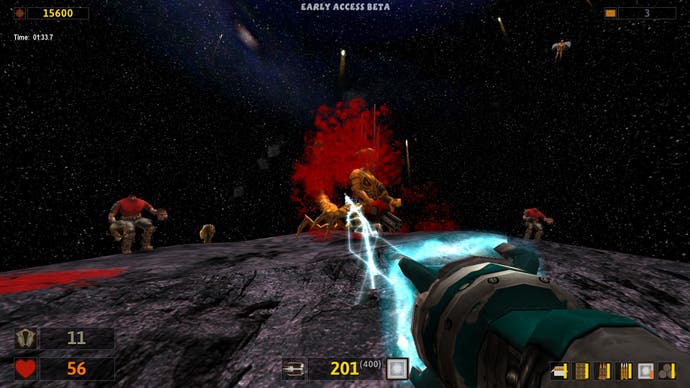 Croteam is offering its supervision of the project, while the fans at Alligator Pit have created an anthology comprised of Serious Sam Classic: The First Encounter (2001) and The Second Encounter (2002) with updated tech and new content like added campaign levels, weapons, game modes and multiplayer maps.
Serious Sam Classics: Revolution is now available on Steam Early Access where it will usually cost £7.99. However, it will be half off during its first week on sale, while those who own the original games will be able to download this fan-made remake/anthology for free.
This is the second time a developer has not only allowed fans to remake its game, but decided to authorise its selling as a commercial product. Last year Valve gave the fan-made remake of Half-Life, Black Mesa, the go-ahead to be a commercial product on Steam, but that has yet to come to fruition - though a free version has been available for awhile. Teaming up with fans seems like a smart move on Croteam's part as it allows both the original developer and dedicated fans to make money, plus it brings a couple of over a decade old titles back into the limelight with a new coat of paint.
Take a gander at what Croteam's fans have cooked up in Serious Sam Classics: Revolution's Early Access launch trailer below.