Fallout 76 is getting backpacks
Backpack, backpack.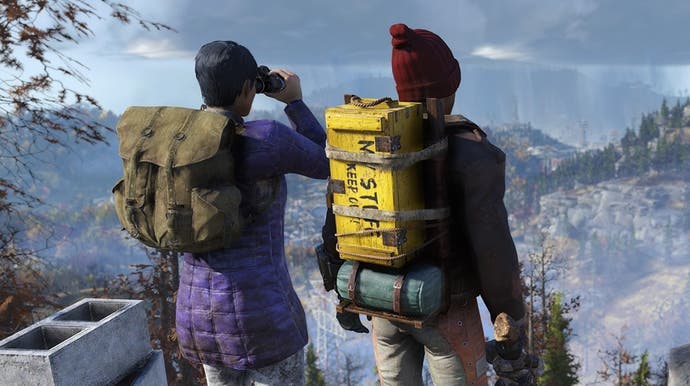 Backpacks are coming to Fallout 76 - and no, they're not made out of nylon.
Backpacks are an in-game item coming to the online open-world multiplayer game with the Ever Upwards update, which is currently set to launch alongside patch nine on 7th May.
They do exactly what you'd imagine: increase your carry weight. This is hugely important for Fallout 76, which is a game mostly about walking around and picking things up.
Backpacks can be modded, too, Bethesda said in a blog post. A few of the mods you can learn to craft include increased carry capacity, armour plating and a refrigeration unit, which will keep food unspoiled for longer. It's worth noting utility mods will take up some space once installed, thus reducing the bonus storage from your backpack.
Backpacks remain visible over outfits and armour, although you can't see them while wearing Power Armour.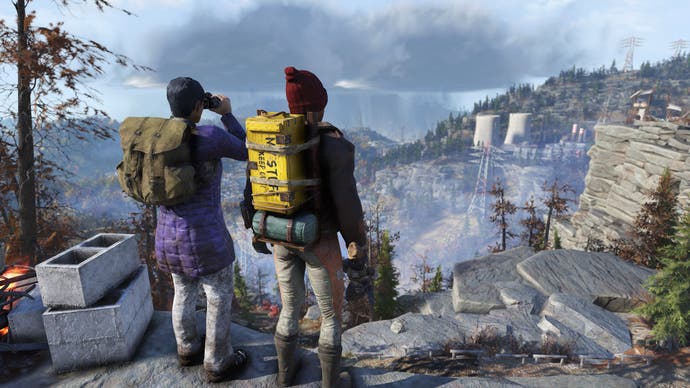 Elsewhere, the Ever Upwards update adds a new faction to the game: the Pioneer Scouts. Here's the official blurb:
"The intrepid Pioneer Scouts have a long history of inspiring the children of Appalachia to strive 'ever upwards' on missions of self-improvement and the betterment of their communities. However, a lack of interested children in the wake of the Great War has caused active scout numbers to dwindle. So, the Pioneer Scouts are taking their philosophy of inclusivity to a whole new level by accepting recruits of all ages."
Pioneer Scouts will send you off on activities and let you earn badges for things like swimming and cooking. You can trade in badges for themed loot. In fact, you get your first backpack by getting promoted to the rank of Possum with the Pioneer Scouts.
Fallout 76's disastrous launch is well-documented, but Bethesda has said it's sticking with the game, and has already issued various updates in a bid to improve matters and keep players engaged.