Ex-Gone Home dev debuts trailer for Where the Water Tastes Like Wine
Think 80 Days, only creepier and about American folklore.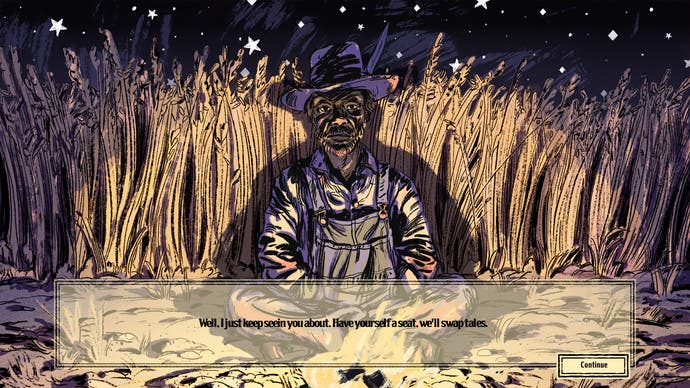 Last year ex-Gone Home and BioShock 2 developer Johnnemann Nordhagen revealed his upcoming narrative-based wayfaring adventure Where the Water Tastes Like Wine.
Further revealed during tonight's The Game Awards, Where the Water Tastes Like Wine seems to follow in the footsteps of interactive fiction like 80 Days wherein players make a series of choices that strongly alter the sort of adventure they'll have.
Set in the American South during the early 20th century, the developer described Where the Water Tastes Like Wine as "a bleak American folk tale about traveling, sharing stories, and surviving manifest destiny."
The game will combine 2D illustrations by Kellan Jett with a 3D overworld US map. Developer Dim Bulb Games said WTWTLW will feature "an emerging fantastical, psychedelic, surreal, and creepy tinge as the game continues."
Where the Water Tastes Like Wine is set for a release next year on PC, Mac and Linux. Check out its stylish debut trailer and first screenshots below: