Ex-Blizzard and Insomniac dev announces turn-based tactics game Duelyst
Features lovely visuals by the Rogue Legacy lead artist.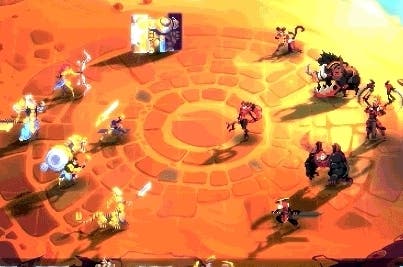 Ex-Blizzard and Insomniac developer Keith Lee has teamed up with Rogue Legacy lead artist Glauber Kotaki and some other folks at the new indie outfit Counterplay Games to develop the turn-based tactics game Duelyst, currently on Kickstarter.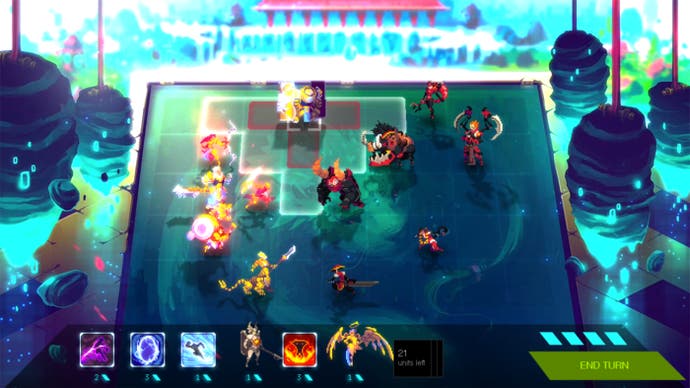 The developer certainly has an impressive pedigree with Lee being the former producer on Diablo 3 and lead programmer at Insomniac where he worked on several Ratchet & Clank games and Resistance: The Fall of Man. Meanwhile Kotaki's work on Rogue Legacy is hard to criticise and the early footage of Duelyst looks to follow suit.
Taking a page from Skulls of the Shogun, Duelyst seeks to be an accessible entry in a typically difficult to penetrate genre. "Our goal is to vigilantly remove every extraneous feature from the game to focus on its heart and soul: squad-based tactical combat," the developer explained on the Kickstarter page. "You'll never need to spend hours on resource management or grind random encounters to get to the next fight."
It further noted that most games should last less than a half hour and the focus won't be on complex number crunching. "The emphasis is on unit positioning, understanding your squad's capabilities, anticipating your opponent, and maintaining board control. At it's core, it's a tactical tabletop board game without all the manual math calculations."
Duelyst is in development for PC, Mac and as a browser-based game, but despite the casual platform, Counterplay has assured everyone that "this is NOT pay-to-win" affair and all units and spells will be earned from spending time in the game.
While Counterplay is taking great strides in making Duelyst accessible, that doesn't mean it will be overly simple as the developer noted that the full game will have over 100 units and spells across five factions.
Counterplay is currently shooting for a December 2014 release of Duelyst and backers can secure a copy now for $15 or pledge $30 to also receive early beta access and bonus costumes.
Having launched a Kickstarter campaign only two days ago, Duelyst is already over a third of the way to its $68,000 goal with $26,338 in pledges and 30 days left before its 9th April deadline.