Duelyst shuts down in February 2020
"Saying goodbye to any game is never easy..."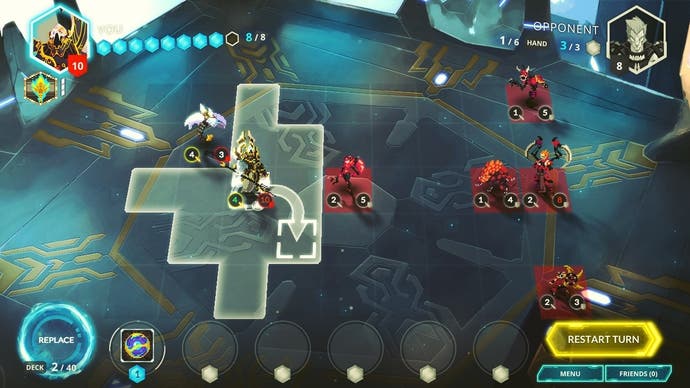 The Duelyst servers shut down permanently in February 2020, developer Counterplay Games has announced.
The squad-based tactical role-playing collectible card game hybrid goes dark on 27th February 2020.
"Saying goodbye to any game is never easy, and it's always hardest when you love the game as much as we all love Duelyst," reads a post on the Duelyst website.
"We're incredibly proud of the effort our developers have put in on Duelyst over the years, and even more proud of the amazing community of friends and gamers that have enjoyed Duelyst."
Duelyst was a 2014 Kickstarter success pitched by ex-Blizzard and Insomniac developer Keith Lee. It launched on Steam in 2016 as a free-to-play title, and then in July 2017 was picked up by publisher Bandai Namco.
Counterplay said players can no longer buy diamonds, and will refund all diamond purchases made between 21st December 2019 and 24th January 2020.
As for what's next from Counterplay, it's working on PC and PlayStation 5 fantasy action RPG Godfall, which raised eyebrows recently.