Evil Dead remake director in talks to helm Dante's Inferno movie
Robocop remake producers also on board.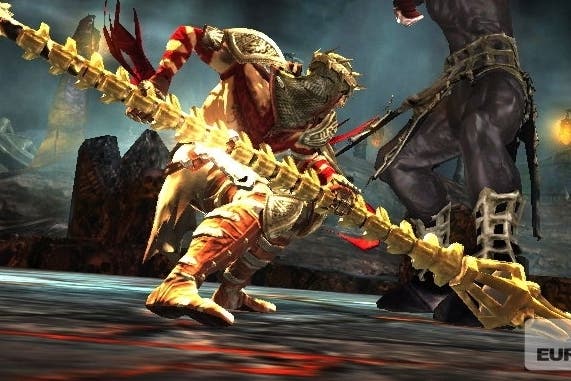 Remember Dante's Inferno, EA's 2010 God of War style action game? Some people want to make a movie based on it.
According to Deadline, Fede Alvarez, director of the Evil Dead remake, is in talks with Universal Pictures to helm the live action adaptation of the Visceral-developed game, itself based on Inferno, the first canticle of Dante Alighieri's Divine Comedy.
Eric Newman and Marc Abraham (Robocop remake) are producing alongside EA Entertainment vice president Patrick O'Brien, who is also working on the Need for Speed movie. Jay Basu is the most recent writer of the script, with Bruce McKenna writing the earlier draft.
Universal won the rights to the video game seven years ago. There's no word on when the film will be released, but if it's like most optioned movies based on video games, probably never.