EU PlayStation Store update 9th November
Premier Manager! COD Elite! Black Ops for £47.99!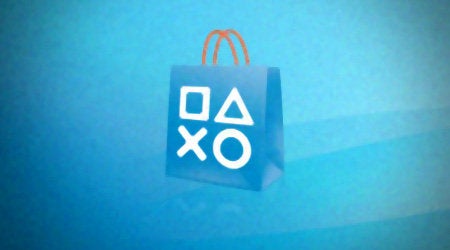 Premier Manager 2012 and Call of Duty Elite headline this week's European PlayStation Store update.
Call of Duty Elite unlocks free access to 20 pieces of Modern Warfare 3 DLC, which will be released from early 2012. You also get access to premium video service Elite TV, plus a huge array of post-match statistics.
Sadly, you can't download the full Modern Warfare 3 PS3 game. You can, however, download Call of Duty: Black Ops, providing you have £47.99 and 14GB hard-drive space spare.
There's a massive Worms sale, which slices the Worms 2: Armageddon price in half, and the Worms: Battle Islands by two thirds.
There's a demo for the eye pleasing Rayman: Origins, as well as a taster of new Lego Harry Potter game Years 5-7.
Classic gamebook Fighting Fantasy launches as a PS mini, LittleBigPlanet gets an Oddworld costume and you can pay to unlock another palette swap in Street Fighter 3 3rd Strike.
The full update lies below, courtesy of the EU PlayStation blog.
Special offers (available until 16th November)
Worms (Was £7.99/€ 9.99 - Now £3.99/€4.99)
Worms 2: Armageddon (Was £11.99/€14.99 - Now £6.29/€7.99)
Worms 2: Armageddon - Battle Pack (Was £3.19/€3.99 - Now £1.59/€1.99)
Worms 2: Armageddon - Puzzle Pack (Was £2.99/€3.59 - Now £1.99/€2.49)
Worms 2: Armageddon - Forts Pack (Was £2.99/€3.59 - Now £1.99/€2.49)
Worms 2: Armageddon - Time Attack Pack (Was £2.99/€3.59 - Now £1.99/€2.49)
Worms 2: Armageddon - Retro Pack (Was £2.99/€3.59 - Now £1.99/€2.49)
Worms: Battle Islands (Was £15.99/€19.99 - Now £5.49/€6.99)
Subscriptions
Call of Duty ELITE - Premium Subscription (£34.99/€49.99)
PS3 Games
Call of Duty: Black Ops (£47.99/€59.99) (Plus subscribers get 20 per cent off)
Monopoly Streets (£23.99/€29.99) Rating: PEGI 3
Move Mind Benders (£17.99/€24.99)
Premier Manager 2012 (£13.99/€17.99) (Special Offer of £9.99/€12.99 for the 1st 2 weeks only!)
Prince Of Persia: The Forgotten Sands (£15.99/€19.99)
Zombie Apocalypse 2 (£7.99/€9.99) (Trial & Unlock)
PS3 Demos
Lego Harry Potter: Years 5-7 Demo
Rayman Origins Demo
Medieval Moves Demo
PSP Games
Football Manager Handheld 12 (£23.99/€29.99)
PS minis
Fighting Fantasy: The Warlock Of Firetop Mountain (£2.49/€2.99)
Orbit (£2.49/€2.99)
PSone (PS3 and PSP)
Blood Omen: Legacy of Kain (£4.79/€5.99)
Dezaemon Plus (£3.99/€4.99) (Japanese import)
PS3 Add-Ons
Castlevania: Harmony Of Dispair - Add-On Music Pack 1 (£1.59/€1.99), Add-On Character 'Richter Belmont' (£2.39/€2.99), Add-On Level 'Chapter 9' Lord Of Flies (£3.19/€3.99)
Dead Rising 2: Off The Record - Gamebreaker Pack (£3.99/€4.99), Skill Pack - Fire Fighter (£1.59/€1.99)
Fight Night Champion - Fight Night Champion - All Modes Bundle (£23.99/€29.99), (Includes the following content) Fight Night Champion Game, Fight Night Champion - Champion Mode, Fight Night Champion - Fight Now, Fight Night Champion - Legacy Mode, Fight Night Champion - Online Play, Fight Night Champion - Champion Bundle (£3.99/€4.99) Includes the following content), Fight Night Champion Game, Fight Night Champion - Champion Mode
LittleBigPlanet 2 - Oddworld: Stranger's Wrath - Stranger Costume (£1.59/€1.99)
Saints Row The Third - Co-Op Pack (Online Pass) (£6.29/€7.99), Invincible Pack (£1.99/€2.49), Nyte Blayde Pack (£1.99/€2.49), Shark Attack Pack (£1.19/€1.49)
Street Fighter 3 3rd Strike: Online Edition - Character Colour Pack 2 (£2.39/€2.99)
Tour De France 2011 - Critérium International (£5.19/€6.59)
Rock Band
Rock Band Network - Children Surrender - Black Veil Brides (£0.99/€1.49), Perfect Weapon - Black Veil Brides (£0.99/€1.49), England Rock Anthems - Richard Campbell (£0.59/€0.79), Go North - The Pauses (£0.99/€1.49), Need Strange - Chad Smith's Bombastic Meatbats (£0.99/€1.49)
Rock Band 3 - Going Country Pack 05 (£4.39/€6.59), (Includes the following songs, also available separately), Single White Female (Rb3 Version) by Chely Wright (£0.99/€1.49), Giddy On Up (Rb3 Version) by Laura Bell Bundy (£0.99/€1.49), The Night The Lights Went Out In Georgia (Rb3 Version) by Reba McEntire (£0.99/€1.49), Party For Two (With Billy Currington) (Rb3 Version) by Shania Twain (£0.99/€1.49), Settlin' (Rb3 Version) by Sugarland (£0.99/€1.49), Going Country Pack 07 (£7.19/€8.99), (Includes the following songs, also available separately), Alright (Rb3 Version) by Darius Rucker (£0.99/€1.49), Sideways (Rb3 Version) by Dierks Bentley (£0.99/€1.49), Kiss A Girl (Rb3 Version) by Keith Urban (£0.99/€1.49), Perfect Day (Rb3 Version) by Lady Antebellum (£0.99/€1.49), Rain Is A Good Thing (Rb3 Version) by Luke Bryan (£0.99/€1.49), Mama Tried (Rb3 Version) by Merle Haggard (£0.99/€1.49), Ride (Rb3 Version) by Trace Adkins (£0.99/€1.49), Going Country Pack 08 (£2.49/€3.99), (Includes the following songs, also available separately) Intentional Heartache (Rb3 Version) by Dwight Yoakam (£0.99/€1.49), Crazy Town (Rb3 Version) by Jason Aldean (£0.99/€1.49), Summer Nights (Rb3 Version) by Rascal Flatts (£0.99/€1.49), Country Mega Pack (£9.99/€14.99), (Includes the following songs, also available separately) Single White Female (Rb3 Version) by Chely Wright (£0.99/€1.49), Giddy On Up (Rb3 Version) by Laura Bell Bundy (£0.99/€1.49), The Night The Lights Went Out In Georgia (Rb3 Version) by Reba McEntire (£0.99/€1.49), Party For Two (With Billy Currington) (Rb3 Version) by Shania Twain (£0.99/€1.49), Settlin' (Rb3 Version) by Sugarland (£0.99/€1.49), Alright (Rb3 Version) by Darius Rucker (£0.99/€1.49), Sideways (Rb3 Version) by Dierks Bentley (£0.99/€1.49), Kiss A Girl (Rb3 Version) by Keith Urban (£0.99/€1.49), Perfect Day (Rb3 Version) by Lady Antebellum (£0.99/€1.49), Rain Is A Good Thing (Rb3 Version) by Luke Bryan (£0.99/€1.49), Mama Tried (Rb3 Version) by Merle Haggard (£0.99/€1.49), Ride (Rb3 Version) by Trace Adkins (£0.99/€1.49), Intentional Heartache (Rb3 Version) by Dwight Yoakam (£0.99/€1.49), Crazy Town (Rb3 Version) by Jason Aldean (£0.99/€1.49), Summer Nights (Rb3 Version) by Rascal Flatts (£0.99/€1.49), Awful Beautiful Life (Rb3 Version) by Darryl Worley (£0.99/€1.49), Backwoods (Rb3 Version) by Justin Moore (£0.99/€1.49), Man Of Me (Rb3 Version) by Gary Hallan (£0.99/€1.49), Ring Of Fire (Rb3 Version) by Johnny Cash (£0.99/€1.49), That'S How Country Boys Roll (Rb3 Version) by Billy Currington (£0.99/€1.49), Twang (Rb3 Version) by George Strait (£0.99/€1.49)