Elite Dangerous' next major update won't arrive until the second half of 2020
But smaller additions are on the way.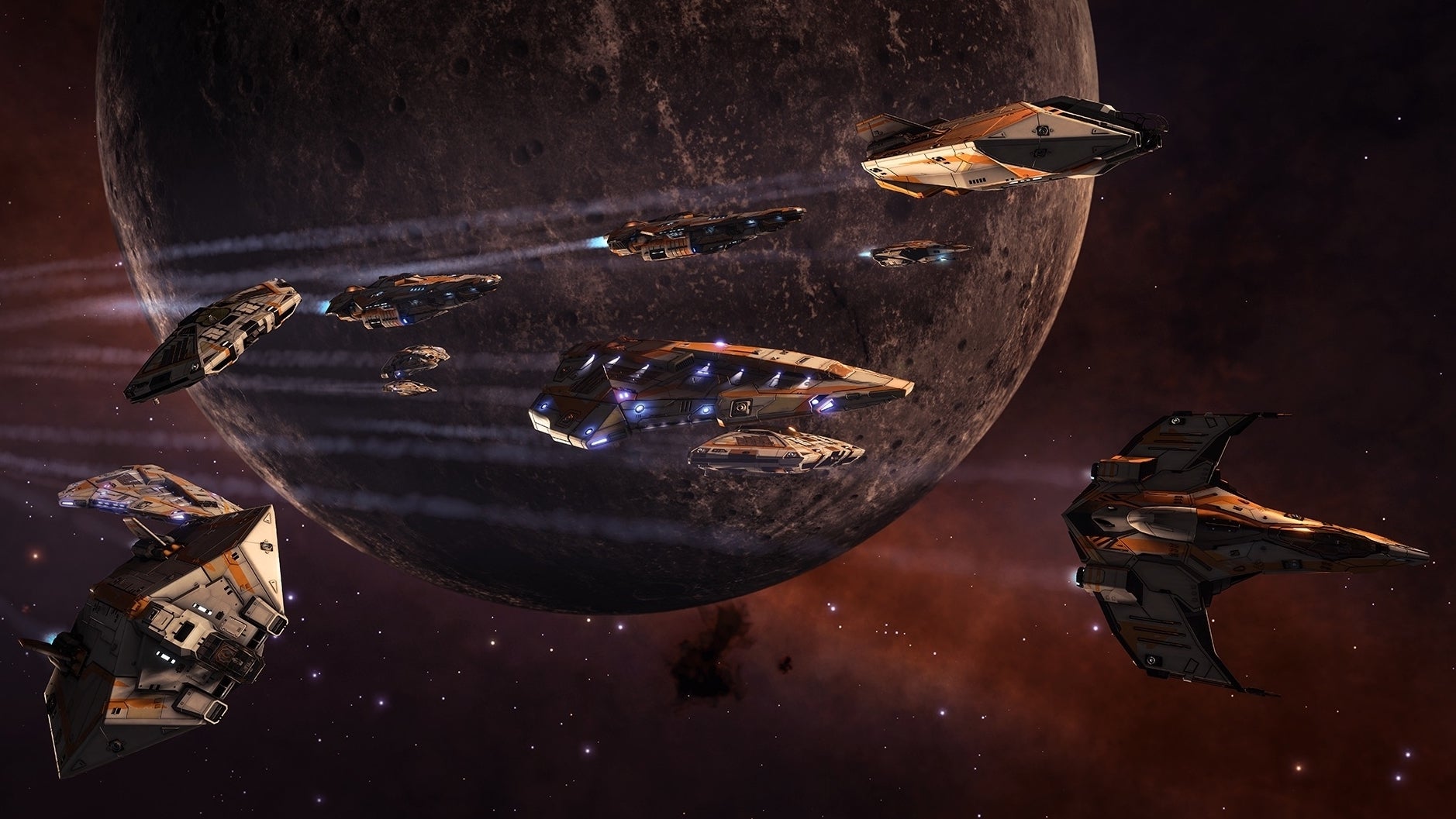 Elite Dangerous fans have a long wait ahead for the space sim's next "major milestone" update, with Frontier Developments estimating that it won't be ready until the latter half of 2020.
Since its release in 2014, Elite Dangerous has received two large-scale content expansions, presented as multi-part seasons. The first, Horizons, introduced the likes of planetary landings, ship-launched fighters, and multi-crew co-op, while the latest season, 2018's Beyond, focussed mainly on quality of life improvements and core gameplay overhauls.
Elite Dangerous' next significant expansion was first discussed last August, when Frontier revealed that it had begun work on the space sim's "next major era". In a new post detailing its future plans, the developer calls this project, "a defining moment in the history of the game" and "our biggest update yet". It has not, however, given any indication of what it might include - although fans remain ever hopeful to finally see atmospheric landings and space legs.
With the latter half of 2020 still some way off, Frontier has also offered some clues as to what the Elite Dangerous community can expect to see in the interim. Development activities, it says, will take the form of weekly and monthly events, alongside updates (due every 3-4 months) that will be smaller in scale compared to those seen in previous seasons, "as the majority of the development team will be focusing on the new era."
These smaller offerings will include "new features, perks and content", alongside "additions to the game that will build up to this new era". The first two of these updates, says Frontier, will mainly focus on "new player and welcoming experiences", as well as quality of life improvements, tweaks, and bug fixes for everyone.
Additionally, starting in "the coming months", Frontier will be changing the way in-game events and activities happen, with the aim of creating "ongoing, engaging, and varied sets of content". As part of this initiative, the developer will be adjusting its "somewhat routine" Community Goals, "using them within a larger schedule of development-led events to help us create more improved, meaningful and engaging experiences".
Players can expect to see the likes of scenarios, reputation and reward boosts, background simulation and global galactic changes, in-game interactions, new game assets, and more, all used to create "game-wide events that tie into the game world."
Frontier gave no indication, however, that it would be implementing the ice planets and fleet carriers initially promised as part of last year's Beyond season, but later "reprioritised", prior to the arrival of Elite Dangerous' major update in the latter half of 2020.
While Frontier's post is, ultimately, extremely light on specifics, it does at least offer the community some assurances that plans are in place to prevent Elite Dangerous from completely stagnating while the majority of its development team knuckles down for the next 18 months or so, hard at work ushering in the "next major era" for the long-running space sim series.