Elite: Dangerous confirmed for Xbox One
UPDATE: Will come to PS4 eventually, David Braben confirms.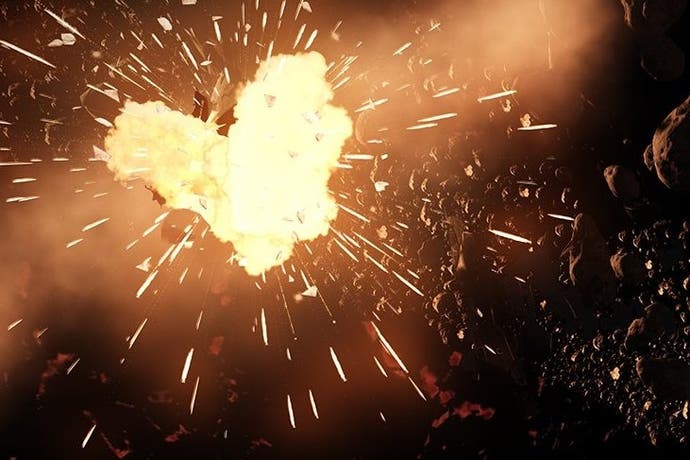 UPDATE 05/03/2015: Frontier chief David Braben has confirmed Elite: Dangerous will release on PlayStation 4 eventually.
Braben tweeted to clarify yesterday's announcement that the space game would launch this year on Xbox One.
The Xbox One version is a timed console exclusive, Braben said, and "down the line" Frontier will release Elite: Dangerous on PS4.
@smallfaraway_ Sure. Mac of course, then down the line we will support more, including PS4. The XB1 is a timed exclusive.

— David Braben (@DavidBraben) March 5, 2015
ORIGINAL STORY 04/03/2015: Elite: Dangerous will launch on Xbox One.
Xbox boss Phil Spencer announced the console port of Frontier's space game during a presentation at GDC this evening.
In a follow-up press release, Frontier said the Xbox One version includes all content added to the PC version by February's Community Goals content update and March's Wings content update.
The March's Wings update will be released for the PC version next week. Here's the official blurb: "Wings will empower players to help protect friends on a risky trade run, spread out to map systems or hunt prey, and work together to reshape the galaxy."
In a post on the Frontier forum, David Braben insisted the Xbox One version of Elite: Dangerous would not be "dumbed down".
Braben added that the addition of more players to Elite: Dangerous (the game is coming to Mac, too) means the Cambridge-based studio can devote more resources to development.
And he confirmed that PC, Mac and Xbox One players will all share "the same overarching narrative and galaxy state". "That means even more players contributing to the wars, power struggles and Community Goals across the galaxy."
Not clued up on Elite: Dangerous? Check out Johnny's video on the game, below.