Elite Dangerous 1.1 adds Community Goals and enhancements
Beta client available to download now.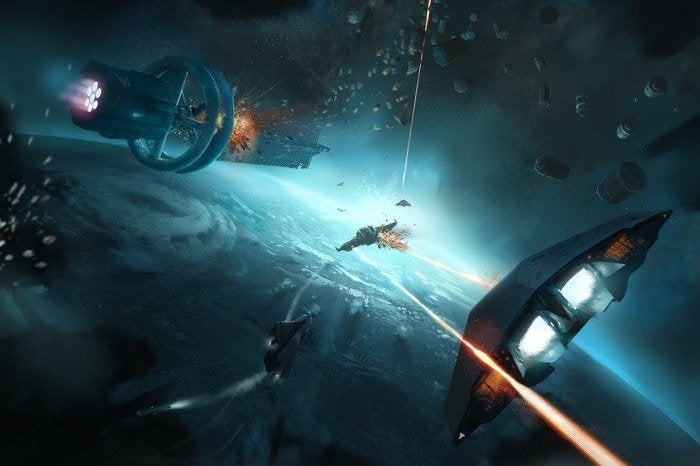 The beta release of Elite Dangerous 1.1 is now available to download, giving pilots a taste of what's coming up in the space game's first major content patch.
Top of the feature list is a new form of content developer Frontier calls Community Goals. These new player-driven goals exist to bring pilots together in pursuit of a common achievement: killing a certain number of enemy pilots in a particular system, for example, or providing a certain quantity of goods to a particular region. The success or failure of these multiplayer missions will have a tangible effect on the political stability of the region.
When the new patch goes live, pilots will be able to work together to build capital ships and starports to assist the exploration of deep space. All players will be able to contribute to these greater galactic causes, whether they choose to play in the game's Solo or Open modes.
Other new features include an expanded route-planning system, city lights for populated planets, new planetary cloud shaders, and enhanced audio effects.
A huge number of tweaks to the core game are included as well, from outright bug-fixes to quality of life improvements which will have an impact on just about every facet of life in space.
You can view the complete list of changes over at the game's official forums.