Eleven is a Street Fighter 5 DLC character, Twitch leak reveals
UPDATE: Confirmed, Dan, Rose, Oro shown off.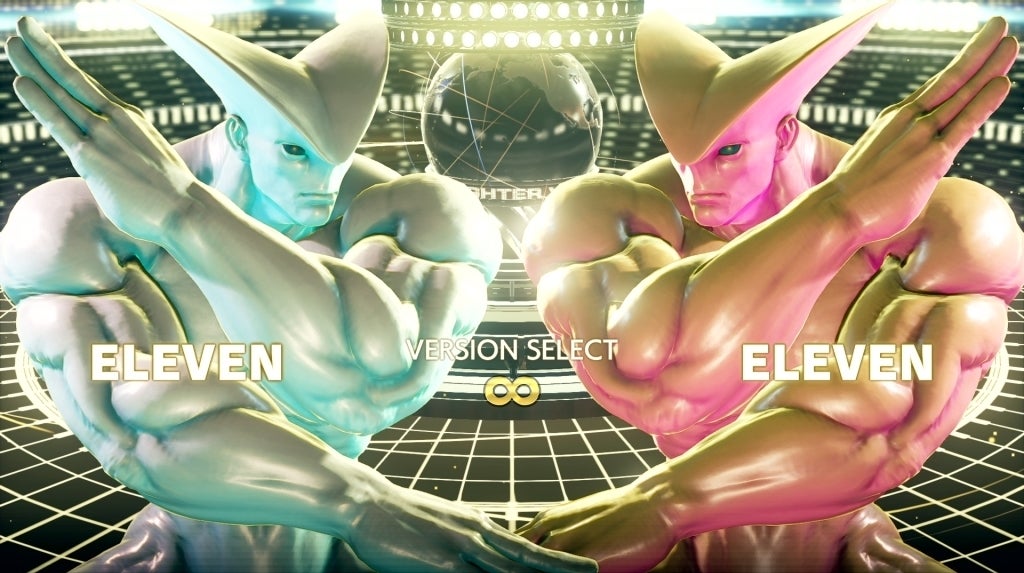 UPDATE: Capcom has officially confirmed Eleven as a DLC character for Street Fighter 5.
Eleven is a character who morphs into any of the other characters in the game before the match starts. It's a random select character, in essence, like Mokujin in Tekken - and a pick designed for people to show off with. Check Eleven out in the video below:
Eleven is a bonus DLC character and not the fifth unannounced character of the game's fifth and final character pass. Eleven arrives alongside Dan on 22nd February as a bonus with a purchase of one of the two season five passes: the new premium pass, which costs $39.99, or the standard character pass, which costs $24.99.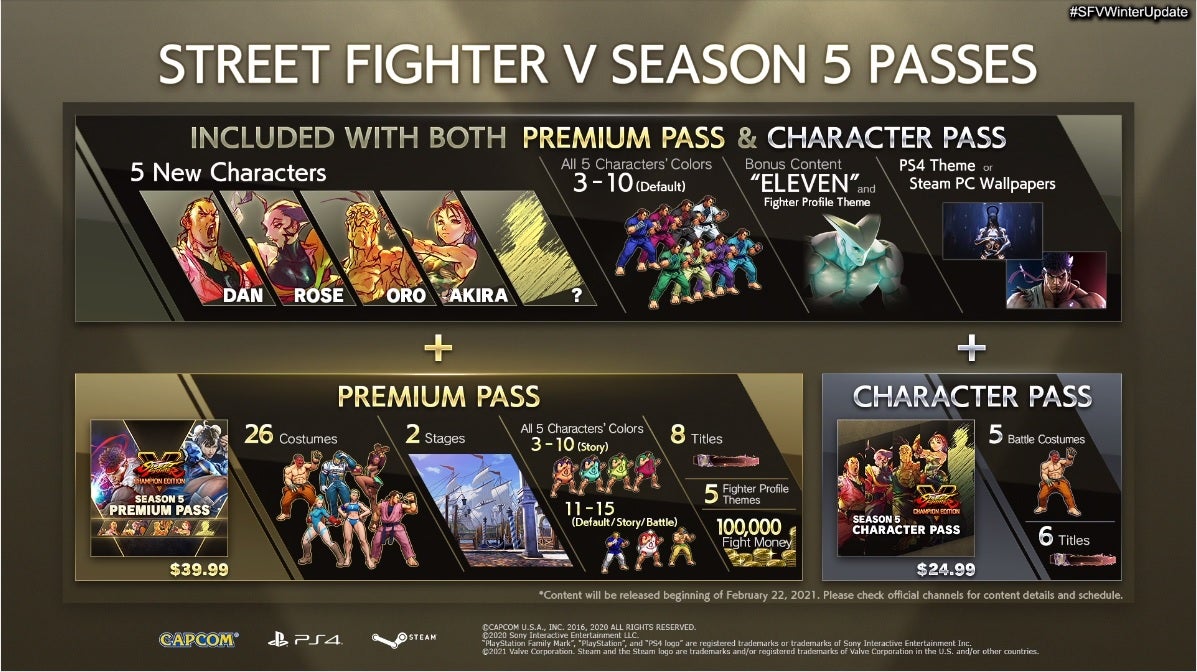 Capcom also offered our first look at Oro in Street Fighter 5:
The first season five DLC character, Dan, launches on 22nd February alongside balance changes and the introduction of a new mechanic called V-Shift.
V-Shift, which consumes a bar of V-Gauge, makes the player invincible to throws and also evades body blows and projectiles. Activate V-Shift at the same time as an opponent's attack and both players go into slow motion, making the activating character invincible to the attack. From there, they can do a V-Shift Break, which is a counter. This can hit from a decent distance, and will let you break up attacks.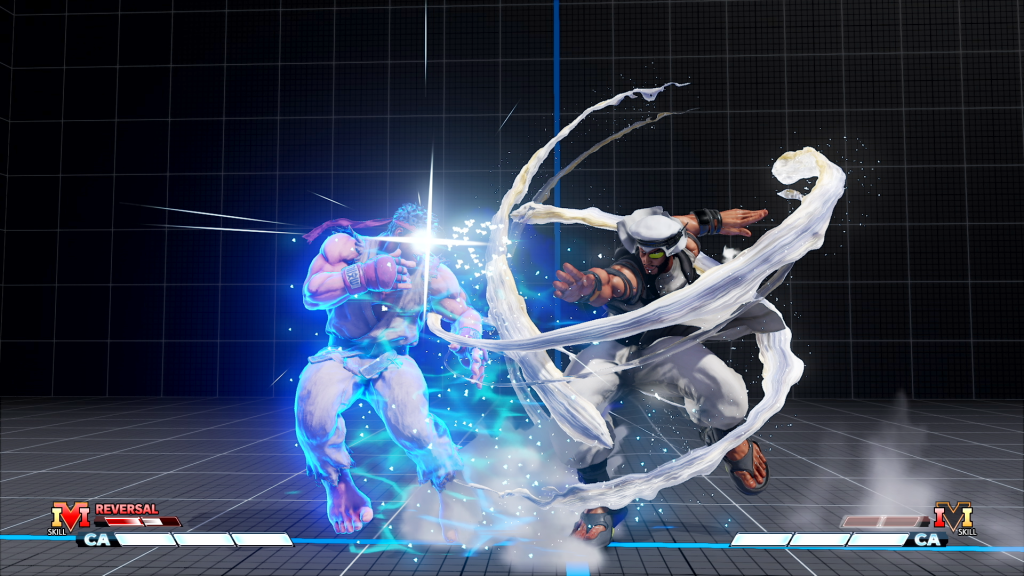 A new training stage will be made available for free to all players when Dan comes out.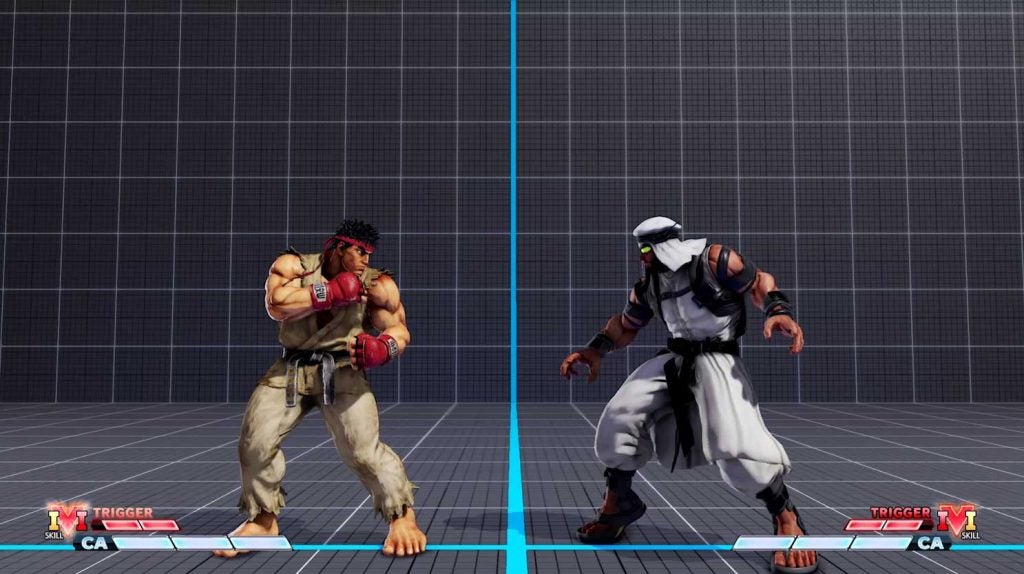 And finally, Capcom revealed Rose gameplay. It's all in the video below:
ORIGINAL STORY: Eleven is the final Street Fighter 5 DLC character, a Twitch leak has revealed.
Twitch accidentally sent the information to its users in a mass email.
The leak comes ahead of Capcom's planned Street Fighter 5 winter update, which is set for later today. Eleven is expected to be revealed during the show.
Capcom itself teased the addition of Eleven in a tweet earlier this week.
Eleven joins Dan, Rose, Oro and Akira Kazama from Rival Schools in Street Fighter 5's final set of DLC characters.
Eleven is currently a non-playable character who appears in Urien's character story in Street Fighter 5 (video below, courtesy of YouTube channel MegamanNG). It's an early prototype of Twelve from Street Fighter 3: Third Strike.