EA Warhammer spin-off Wrath of Heroes shuts down next month
"Grand experiment" wasn't making enough money.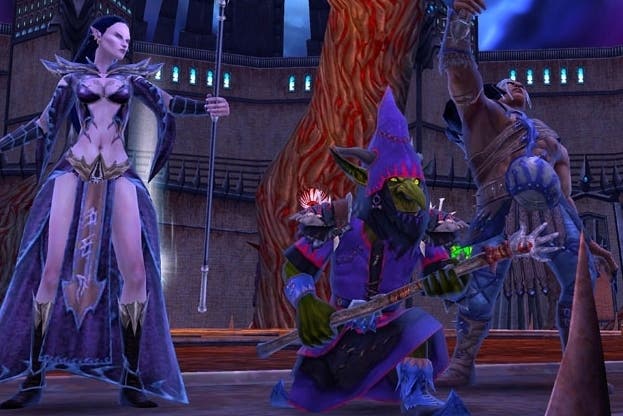 EA's Warhammer spin-off Wrath of Heroes will shut down at the end of March.
The Mythic Entertainment-developed free-to-play battle arena game closes its virtual doors on 29th March.
EA said Wrath of Heroes was closing because it wasn't making enough money.
"Unfortunately, the project could not meet its financial goals to be sustained," read the short statement.
In a blog post producer James Casey called Wrath of Heroes, which has been in beta for just over a year, a "grand experiment".
"We were able to test new server technology, learn more about the free-to-play market and engage in endless quick, down and dirty, three-way battles any time of day or night," he said.
"On all of these fronts, we were able to make grand inroads and insights and deliver a fast and frenetic game."
Casey expressed his sadness at not being able to continue to work on the game, his pride at the hard work that went into it, and thanked players.
When the service ends all remaining Gems will expire. EA said it will not refund any Gem purchases, so advised players spend them while they can. But, to counter this, those who have played Wrath of Heroes between 1st January and 27th February this year or have an outstanding balance of Gems as of 27th February will be given a promotional code for Mythic's Warhammer MMO Age of Reckoning.