Dynasty Warriors 9 announced, goes open world
To arms!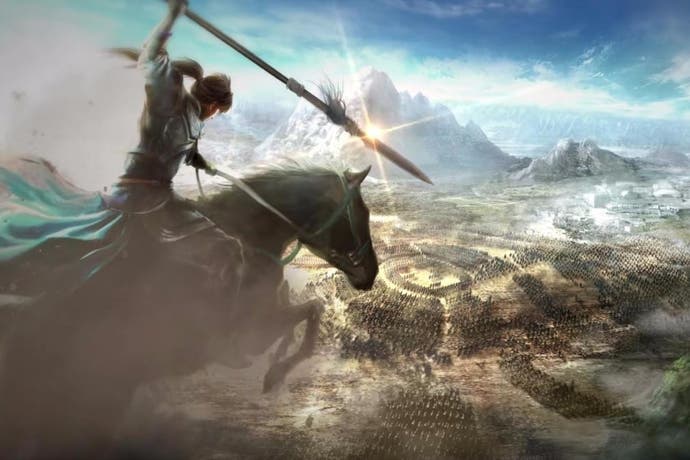 The Dynasty Warriors series continues, as if there was any doubt, and this time it's going open world.
Koei Tecmo announced Dynasty Warriors 9 at an event in Japan, and while it doesn't have any announced platforms (PlayStation 4 is a safe bet), we know it's an open world game and features Zhou Cang as a playable character.
Zhou Cang is a fictional character in Luo Guanzhong's historical novel Romance of the Three Kingdoms, on which the Dynasty Warriors series is based.
Siliconera reports the developers plan for Dynasty Warriors 9 to be a "rebirth" of the series. It hopes to make all of China in one giant map. That sounds... ambitious.
There will be fields with towns you can explore, as well as a new sense of verticality to the environments. Expect to see all 83(!) playable characters from Dynasty Warriors 8 Empires plus new characters.
There's a short teaser video, below.
Dynasty Warriors 9 doesn't have a release window or a confirmed western release date yet.