Dungeons 2 announced for PC and Mac next year
Could be a Keeper.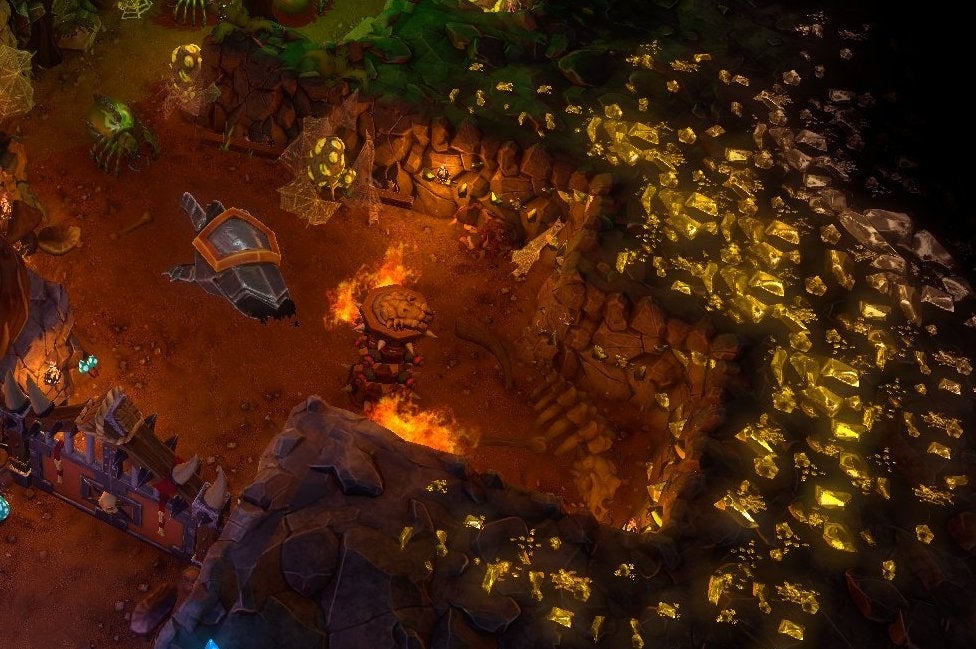 2011 PC game Dungeons - a slightly disappointing reincarnation of Dungeon Keeper - is getting a sequel. Dungeons 2, made by the same developer Realmforge, will be released on PC (Windows and Linux) and Mac next year.
Dungeons 1 was slightly disappointing in that it muddled the formula that made Dungeon Keeper so memorable. On the surface it looked very much the same - you dug a dungeon and filled it with evil creatures then defended it from do-gooder heroes - but underneath it was different.
Instead of simply defeating incoming heroes you had to, um, please them, killing them when they reached their most valuable. And instead of controlling a demonic, disembodied hand, you controlled an avatar, levelling and customising it through skill trees.
Dungeons 2, judging by the announcement blurb, has addressed some of those things, and sounds even more like Dungeon Keeper. Now you control a Hand of Terror and can take direct control of your minions, as in DK, and you can slap your minions to "keep them in line".
The other new features are overworld RTS-like battles to compliment the underworld dungeon managing, two playable factions and a larger variety of creatures. There's also local and online multiplayer for up to four.
There's a new trailer but it's CGI and doesn't offer much more than a thematic tease at what's to come. I've embedded the screenshots instead.