Nathan Drake's top journal entries - according to the Uncharted 4 artist who drew them
Nice drawings, Nate.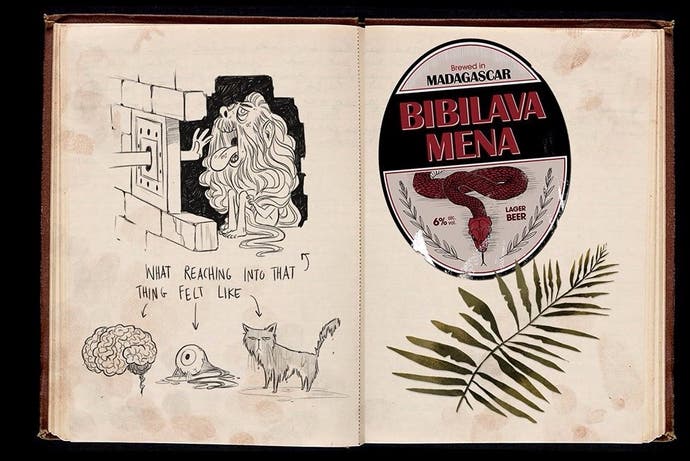 The Naughty Dog developer who drew Nathan Drake's journal entries in Uncharted 4 has picked out her 10 favourite spreads.
There may be spoilers ahead.
Drake's journal is a mechanic in all of the Uncharted games. The adventurer uses it to sketch objects, jot down thoughts and house documents. Many of the series' puzzles involve using Drake's journal.
Uncharted 4 has 33 journal entries, each illustrated by Naughty Dog artist Alexandria Neonakis. In a post on her tumblr, she reveals her favourite 10 spreads.
My favourite is the illustration for when Drake reaches into a wall to pull a lever. Very Indiana Jones, that bit, and the journal entry is pretty funny!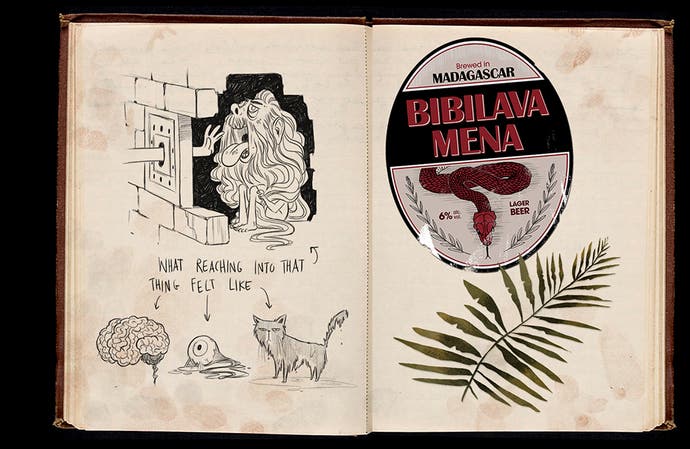 I also liked Drake's entry about the impressive pirate engineering he encounters on Libertalia - and his sarcasm about the quality of their bridges.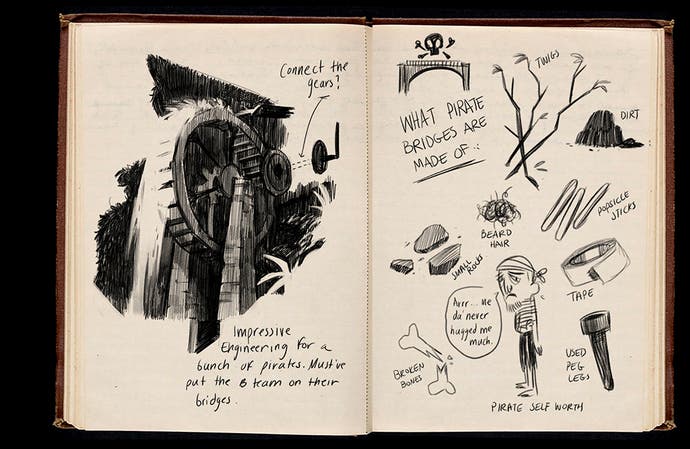 In a tweet, Neonakis revealed she was inspired by old illustrators such as Robert Fawcett.
Neonakis also did some of the handwriting for handwritten notes you pick up throughout the course of the game.
"I think the coolest part about the whole thing is my young nephew and cousin came to visit me at the studio," she said.
"I was showing them some stuff I worked on and my cousin goes 'so wait... is Nathan Drake's handwriting your handwriting?' I think my cool aunt/cousin status tripled that day hahaha."
Nice work!