Doom 1 and 2 re-releases get 60fps support, John Romero's Sigil in latest update
Out now on consoles, PC, and mobile.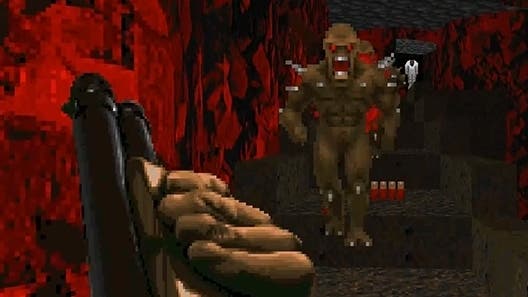 Bethesda's sizeable Doom 1 and 2 re-release updates - which were announced at the tail-end of last year, and add the likes of 60fps support, as well as free community created add-ons - are available now on Xbox One, PS4, Switch, mobile, and PC.
As Digital Foundry reported last summer, Bethesda's recent Doom 1 and 2 re-releases had more than their fair share of teething problems at launch. Since then, the publisher has issued a number of updates to improve matters, but today's offering is the most significant yet.
Once their respective patches have been downloaded, Doom 1 and 2 will see a frame rate boost from the original games' 35fps to 60fps on all platforms, and receive various quality of life enhancements, as outlined in Bethesda's latest patch notes.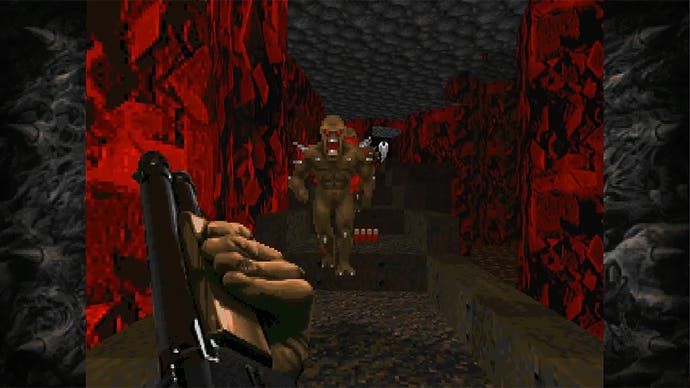 Highlights include a new weapon carousel, a quick weapon select feature (accessible via the d-pad), level select improvements, quick save and load support, and new aspect ratio options - meaning the ports can finally be played in 4:3, as was the case in the original versions.
Likely of more interest, however, is the introduction of add-on support, enabling players to download free additional episodes from a curated list of community created content. To get things rolling, Bethesda is offering access to fan-favourites TnT: Evilution and The Plutonia Experiment, both of which formed the 32-level commercial release Final Doom back in 1996.
That's not all, however; players can also download Sigil, John Romero's recent unofficial fifth Doom episode, which features nine new single-player stages and nine new deathmatch levels. Bethesda says more community created WADS will be added in the future, and that it will be canvassing players for suggestions soon.
All of this is available now on Xbox One, PS4, Switch, Android, and iOS, and updates have also been released for the PC re-releases of Doom 1 and 2 available via bethesda.net.