Doctor Who is getting a "cinematic, feature-length" VR game later this year
Coming to Oculus, Vive, and PSVR.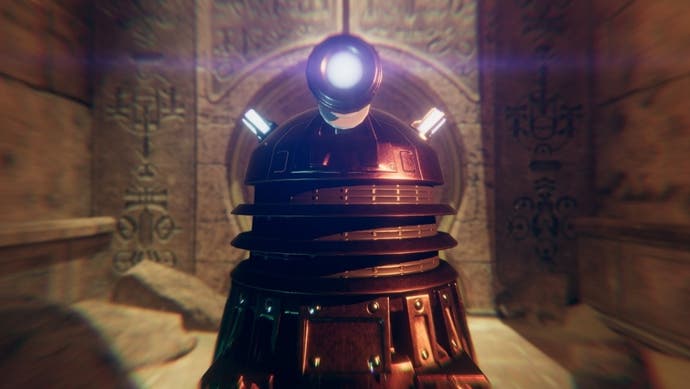 Long-running sci-fi show Doctor Who is once again getting the video game treatment, this time in a new "cinematic, feature-length" VR game coming to PlayStation VR, Oculus, and Vive this September.
The Edge of Time, as it's known, is being development by Maze Theory (the same team responsible for the upcoming Peaky Blinders VR game) and is described as a "brand-new and fully-interactive adventure, inspired by the show's 55-year history".
"Armed with the iconic Sonic Screwdriver," explains the official announcement, "players will solve mind-bending puzzles, grapple with classic monsters and encounter new horizons in a quest to find the Doctor and defeat a powerful force that threatens to destroy the fabric of reality". That adventure will, apparently, give players control of the TARDIS as they big-blue-box to places "both familiar and strange to recover a series of powerful time crystals".
Jodie Whittaker, the TV show's current Doctor, will reprise her role for the game, and you can expect classic Who villains including the Daleks and Weeping Angels to make an appearance.
The Edge of Time will mark the Doctor's second foray into VR, following on from the recently released animated VR short The Runaway, when it arrives this September.