Watch new Dishonored 2 gameplay in latest Gamescom trailer
Off with their heads!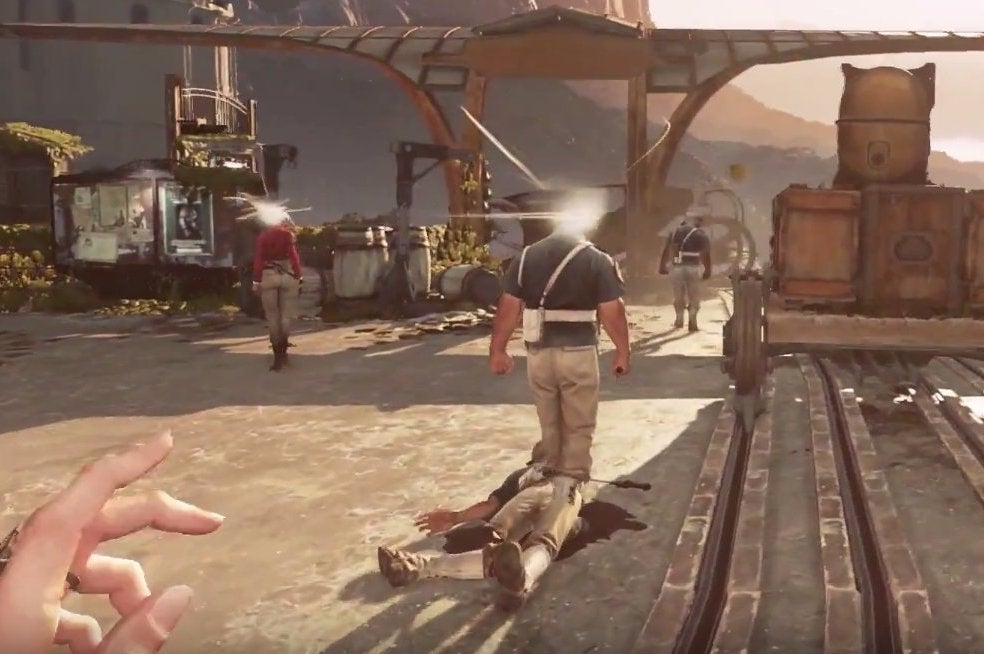 Bethesda has released an all new Dishonored 2 gameplay video demonstrating just some of the ways you can get the drop on your enemies.
As seen above, you can transform into a shadowy monster and rip your opponents limb from limb like Jackie in The Darkness. You can parry a sword strike to behead an attacking guard. You can slide around robots and warp about until you get the right angle to mount them from above before snapping their shiny metallic necks.
Dishonored 2 lets players play as returning protagonist Corvo Attano or his surrogate daughter Empress Emily Kaldwin, whose life Corvo saved in the opening moments of the first Dishonored after the two enjoyed a playful game of hide-and-seek before all the parent-slaying and murder-framing kicked off the plot.
Dishonored 2 will launch worldwide on 11th November for PS4, Xbox One and PC.