Disco Elysium developer says lawsuits from former members now resolved
UPDATE: Studio hits back at former staff in latest rebuttal.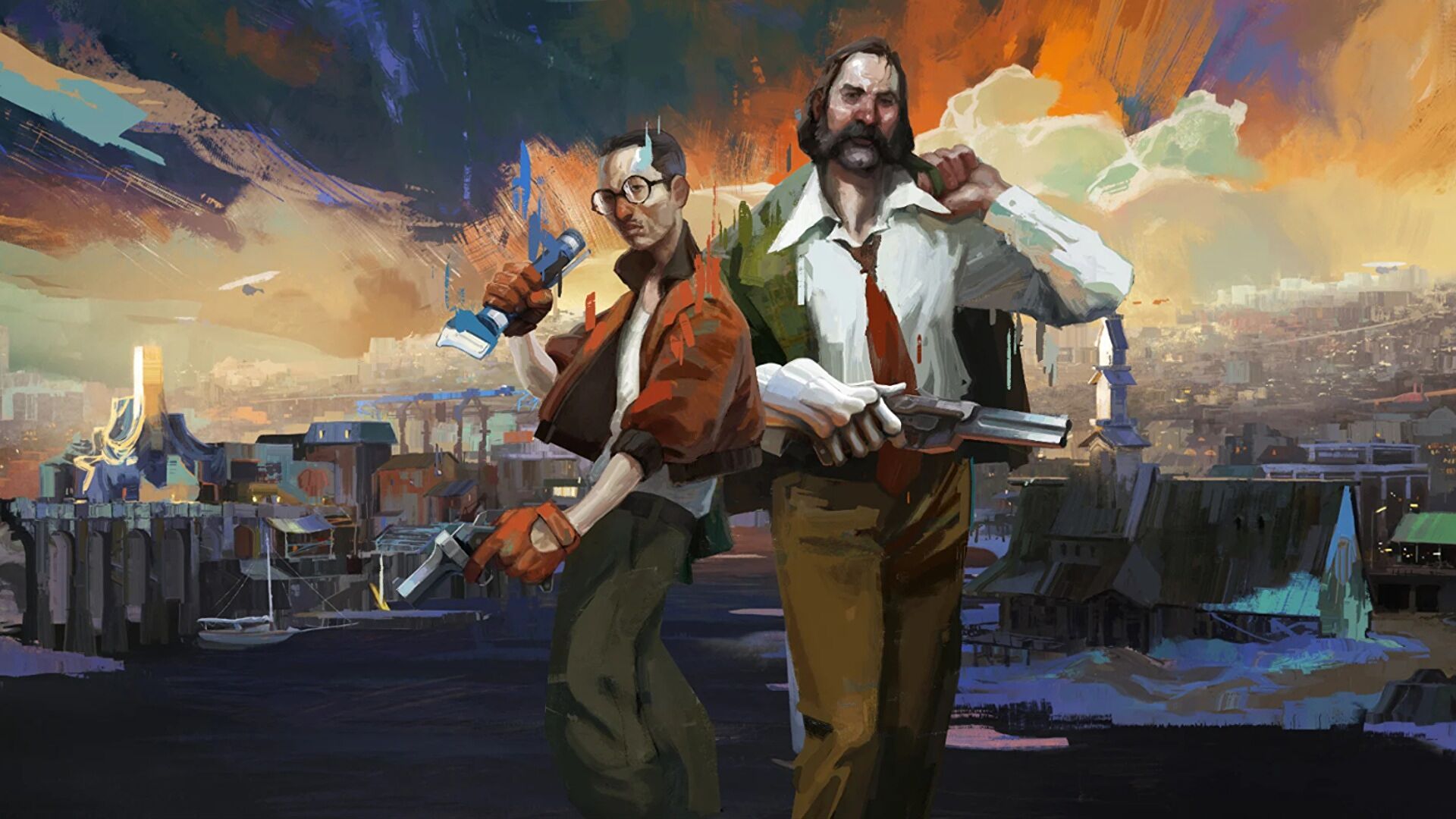 UPDATE 20/3/23: Disco Elysium developer ZA/UM has hit back at its former employees, Robert Kurvits and Sander Taal, who last week filed their own response to the ongoing messy legal situation surrounding their exit from the company.
Kurvits and Taal wrote that the recently-dismissed lawsuit filed by another employee, Kaur Kender, did "not undo the crime" of stealing money from the company that they allege the studio's new owners committed.
On this, a spokesperson for ZA/UM responded: "'Looting', 'stolen money', and 'crime' are details that make for riveting reading but they are far from reality. We encourage [Kurvits and Taal] to bring their claims to a court of law where their baseless allegations will fall apart under legal scrutiny. Case in point: Mr. Kurvits and Mr. Taal are unable to get even one basic fact correct: Tõnis Haavel is not – directly or indirectly - a shareholder of ZA/UM Studio (the ownership records of which are held by NASDAQ).
"The actual harm to the Studio is not from some fictional 'looting'," the ZA/UM spokesperson continued, "but rather from Mr. Kurvits and Mr. Taal, while employed by the Studio, refusing to do their jobs, creating a toxic workplace, demeaning colleagues, and attempting to misappropriate Studio IP. They are welcome to challenge these facts in the court of law, where the Studio is prepared to show proof.
"ZA/UM's focus has and will remain on doing everything we can to support and protect the amazing ZA/UM team – including, in this case, preventing a PR campaign by dismissed employees from affecting the great work of the studio."
---
UPDATE 17/3/23: Former ZA/UM creatives Robert Kurvitz and Sander Taal have responded to the studio's recent press release, disputing much of what it says.
In a statement to Eurogamer, the duo describe ZA/UM's announcement, reported below, as "wrong and misleading in several respects". It also, they continue, "seeks to unfairly paint us - the remaining minority shareholders in ZA/UM - as mere disgruntled employees.
While ZA/UM states that Kurvitz and Taal's employment claims against the studio were withdrawn for lack of evidence, the pair say they viewed the dismissal "as part of a larger campaign against us and will pursue legal options accordingly".
As for the lawsuit between ZA/UM and executive producer Kaur Kender which has now been settled, the duo share a longer response:
"The press release quotes Kender admitting that he has filed a 'misguided' lawsuit against ZA/UM in late 2022. We disagree. Kender's lawsuit was based on the misuse of ZA/UM's funds (€4.8m) by the majority shareholders Kompus and Haavel to increase their own stake in the company. In the press release, [ZA/UM's new owners] Kompus and Haavel admit to this misuse, arguing only that the money has been "paid back to ZA/UM". Paying back stolen money, however, does not undo the crime; here, it does not undo the majority that Kompus and Haavel have illegally gained in ZA/UM.
"Kompus and Haavel silenced Kender on this matter, but they will not silence us. Unlike Kender, we have not participated in the looting of ZA/UM, and Kompus and Haavel have no power over us."
Eurogamer has contacted ZA/UM in case of further response.
---
ORIGINAL STORY 14/3/23: The messy saga of Disco Elysium studio ZA/UM - which has been embroiled in a series of legal tussles relating to the involuntary departure of key team members in 2021 - has reached a new milestone, with the company announcing several of those lawsuits have now been resolved.
It's a story that first made headlines last October, when ZA/UM founder Martin Luiga claimed Disco Elysium designer Robert Kurvitz, writer Helen Hindpere, and art director Aleksander Rostov had been fired following the company's takeover by Estonian businessmen Ilmar Kompus (now ZA/UM CEO), and Tõnis Haavel, previously convicted of investment fraud.
Not long after confirming the news of their departure, Kurvitz and Rostov shared an open letter claiming Kompus and Haavel's takeover of ZA/UM was fraudulent and that they were booted out of the studio while trying to discover more. Kompus and Haavel then fired back, insisting the former employees had been dismissed for "belittling women and co-workers", creating a "toxic environment", and "intending to steal IP".
In the midst of all this, Kurvitz and Rostov launched what ZA/UM has referred to as "unfair dismissal" cases against the studio, and a third former employee - executive producer and marketing manager Kaur Kender - started his own legal battle, alleging he'd also been fired from ZA/UM for asking questions of its new management.
Three months on, ZA/UM has issued a press release announcing all three cases are resolved. Kurvitz and Rostov are said to have dropped their legal disputes due to a lack of evidence, while Kender has now "divested all his shares in the studio, repaid all his debts to the studio", and, as per a court order, reimbursed Kompus for the legal costs associated with his lawsuit, which was withdrawn in December. Additional details of the agreement remain "confidential".
In a statement included in ZA/UM's press release, Kender said, "After leaving my full-time role, I filed a lawsuit which I realised, after seeing the facts, was misguided."
Kompus added, "As this transaction shows, open discussions are the best way to clear up misunderstandings and differences, especially when it's for the benefit of the team. We've approached this with the collective interest of ZA/UM and our incredible team in mind, and we are glad to have reached a full resolution."
ZA/UM says it "continues to address a series of baseless allegations from former employees who mounted a legal and PR campaign against [the studio]", and that it "expects more of their claims to fall apart under legal and factual scrutiny."
"Meanwhile, ZA/UM Studio continues to thrive," it insists. "The creative and collaborative powerhouse has been welcoming a cascade of new and incredible talent who are all taking pleasure in unleashing their hearts and minds."
Whether the studio's attempts to "build on the popularity and success of Disco Elysium" can re-capture the magic its breakout release remains to be seen.